[Written by Stephen Wright]
Danté Leverock will be helping develop the next generation of men's and women's footballing talent on the island as part of his DaRock Elite Performance Academy.
The academy, for youngsters aged 4 to 18, runs throughout the week at the Berkeley Institute and West Pembroke Primary School and offers an afterschool programme for 5 to 13-year-olds.
There is also a girls' programme on Saturdays and Sundays for 4 to 12-year-olds at West Pembroke Primary.
Leverock, a former Bermuda captain who recently earned Concacaf's best goal of 2022, said the academy's coaching principles focus on improving each player's tactical, technical, psychological and physical abilities and includes a development programme for 4 to 12-year-olds and a performance programme for 12 to 18-year-olds.
More than 50 youngsters have already joined the academy's programmes.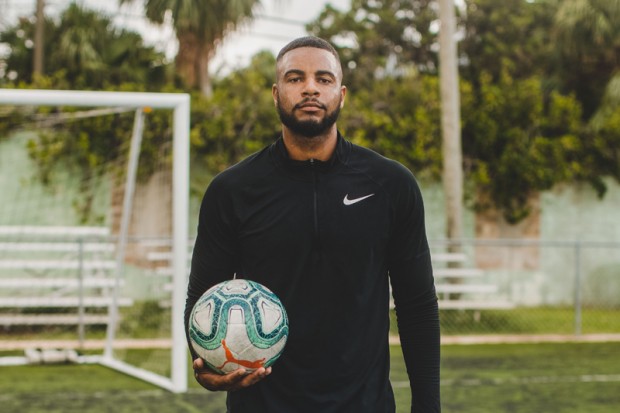 "We offer fun, practical sessions, ball mastery development, problem-solving, and interactive learning opportunities," Leverock said.
"Our goal is to create a fun and engaging environment where young players can develop their skills and love for the game. Our programme will help prepare players and teams for club matches, international competitions, local overseas school and club sessions, and trials for local and overseas opportunities.
"We've also created a leadership programme in which we talk about what it takes to be a leader, dealing with adversity and social media training – all of the things I had to deal with during my career."
Leverock, who stepped down as coach of Premier Division side Robin Hood in November last year, believes the island's young players must devote more time to honing their skills.
"Training twice a week just isn't enough these days," Leverock told Bernews. "Our players are already slightly behind [players from other countries] in terms of opportunities because of the island's geographics. Our academy is a full-time one."
The 30-year-old, who played professionally for Harrisburg City Islanders in the United States, Sligo Rovers in Ireland and Narva Trans in Estonia, said he is taking an under-14 academy team for a training camp at Rangers in Scotland this summer and plans to take an under-12 side for a similar experience at Southampton in England next year.
He also revealed that Reggie Lambe, his Bermuda team-mate, has designed the academy's eye-catching training kits. Lambe, who plays for AFC Sudbury in England, owns the Nineteen Twentyfour clothing brand and also designed Boulevard's strip this term.
"Reggie is a childhood friend," said Leverock, who is studying for his Uefa B licence coaching badge. "It's important to support another Bermudian, and he has quality [as a kit designer]. Everyone loves his designs."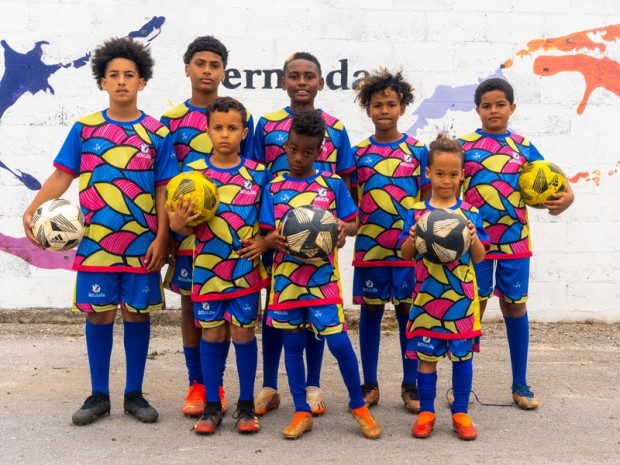 Despite his coaching commitments, Leverock intends on continuing his playing career after revealing he will play for top-flight team Dandy Town next season and hopes to be part of Bermuda's Concacaf Nations League group B matches against Guyana at home on March 25 and Haiti in the Dominican Republic three days later.
"I'm unable to play domestically, as I coached Robin Hood earlier this season," said Leverock, who also works as a performance coach at Town.
"I've had a storied playing career and will be looking to help Dandy Town win trophies next season. I'm still involved with the national team and plan to be involved in the [Nations League] matches as long I'm physically ready.
"I also want to be involved with the national programme from a coaching perspective. Coaching is my passion and the main focus now."
For more details, email Darockeliteperformance@gmail.com.

Read More About