[Written by Stephen Wright]
Jediah Cumbermack has reflected on his superb performances at the recent Chuckwalla Motorcycle Racing Association [CMVA] series in Desert Centre, California.
The 17-year-old was competing in the final leg of the seven-race series at the Chuckwalla Valley Raceway, considered the premier course in Southern California.
He participated in two classes – the Formula Ultra Lightweight and 500 SuperSport – achieving five second-place finishes, including a shoot-out race in which he earned $1,000 in prizemoney.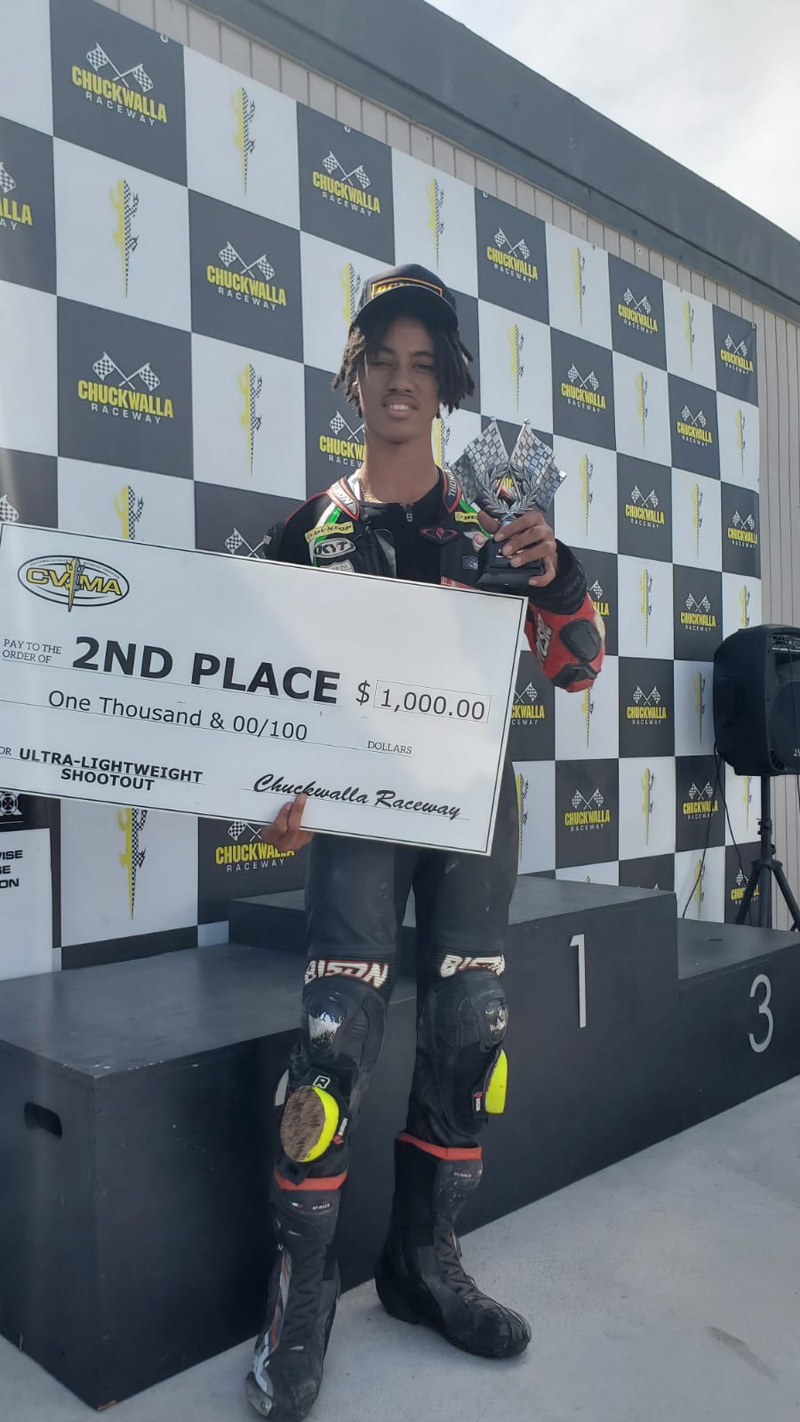 "I'll be looking to compete in the CMVA series next year – it's been a lot of fun," Cumbermack told Bernews.
"It gives me a lot of confidence to perform so well overseas."
Cumbermack, who rides a Kawasaki Ninja 400 motorcycle, added: "I'm also hoping to compete in a few MotoAmerica STG Junior Cup races this year to help improve my racing experience."
The overseas meet was the Bermudian's second of the year, having debuted in the fifth round of the CMVA series in February, winning the amateur class race and placing third in the amateur/expert class race.
Last year Cumbermack competed in several North American Talent Cup races against some of the best young riders from the United States, Canada and Mexico.
Cumbermack is sponsored by Aries Sports Centre, Butterfield and Vallis, Bison, Kalm Salon and Lock Gems.

Read More About