[Written by Stephen Wright]
Rare footage has surfaced of a top-level heavyweight fight in Bermuda between Nino Valdes and Jimmy Walls almost 70 years ago.
Cuban Valdes, one of the leading heavyweights of his era, faced American journeyman Walls on December 11, 1954, in front of 2,500 spectators at the King's Stadium in Hamilton in a bout described by The New York Times as "the most important boxing match to ever be held here".
The fight was refereed by James J. Braddock, a former heavyweight champion, whose life story was made into the film, The Cinderella Man, starring Russell Crowe.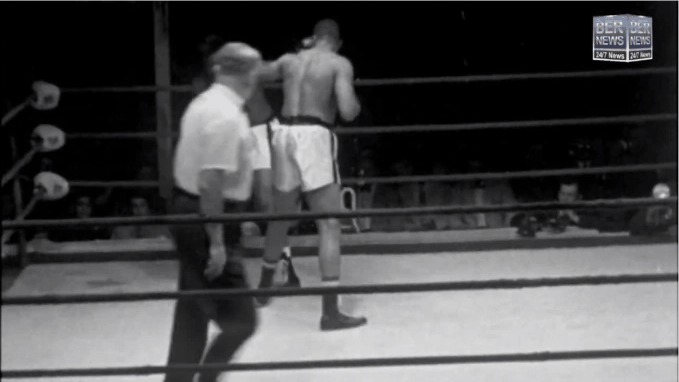 Valdes, who was the No 1 contender for Rocky Marciano's heavyweight crown, claimed a technical knockout victory in the second round after flooring Walls, a New Jersey native, twice with a crunching right hand.
The New York Times report continued: "The first right caught Walls on the jaw shortly after the start of the second round. He went down for a count of three.
"When he arose, Valdes pounded him around the ring and finally sent him to the canvas again.
"Walls appeared to be in condition to continue. Referee James J. Braddock, a former heavyweight champion, stepped in to save Walls further punishment.
"Valdes also had the edge in the opening round, but Walls surprised him with a flurry of lefts and rights to the midsection."
Valdes, who won 48 of his 70 bouts, lost to Sonny Liston, who went on to become the heavyweight champion, at Chicago Stadium, Chicago, in 1959. It was Valdes's penultimate bout.
Bermuda hosted several international boxing matches in the Fifties and Sixties, with Walls fighting on four occasions on the island, twice at the King's Stadium and twice at the Mount Langton Stadium, also in Hamilton.
Emile Griffith, who won three world titles at three different weights, also fought on the island against American Stanford Bulla in a middleweight contest at the Bermuda Tennis Stadium in Hamilton on November 4, 1961. Griffith won by knockout in the fourth round.

Read More About