In a sign of the times, a police presence could be seen at all stages of the funeral yesterday [Apr 11] of 35 year old Kimwandae Walker, who was tragically gunned down on Good Friday.
Mr Walker was attending a family fun day at the Victor Scott school field with his children on April 2, when just past 2 pm two men on a bike stormed the field and shot him at point blank range multiple times. He died at the scene in front of his two young children.
During the funeral a police presence of at least 3 vehicles; a "paddywagon", police car and what is known to us to be an unmarked/undercover police car were outside the church. They were parked directly across the street from Bethel Church maintaining a very high level of visibility throughout the entire service.
There were at least 5 uniformed police officers present who also were highly visible; as the service ended multiple police officers stood directly across from the entrance of the church.
-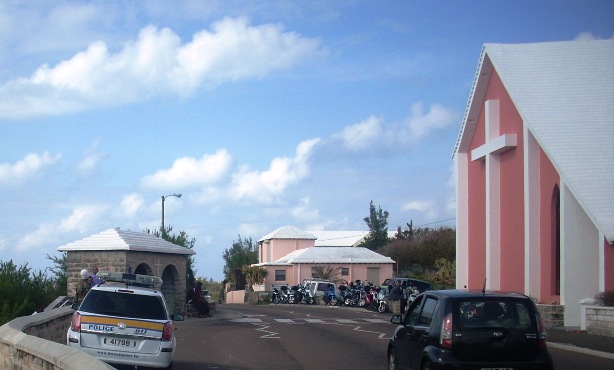 -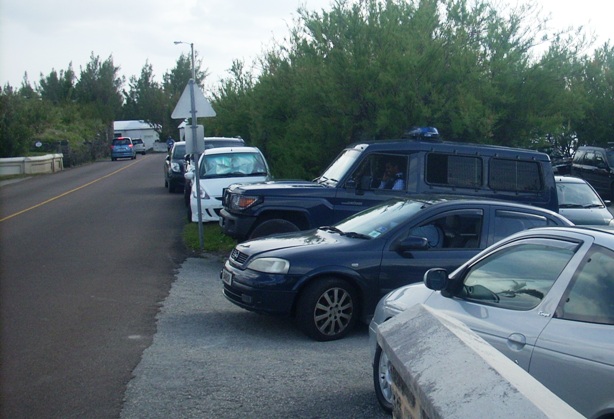 -
The police presence continued at the burial at St John's, with one marked car and two uniformed officers maintaining a vigilant watch throughout the whole service. There was also another marked car containing police officers present initially, as well as another vehicle which we believe to be an unmarked/undercover police car which remained throughout the service.
-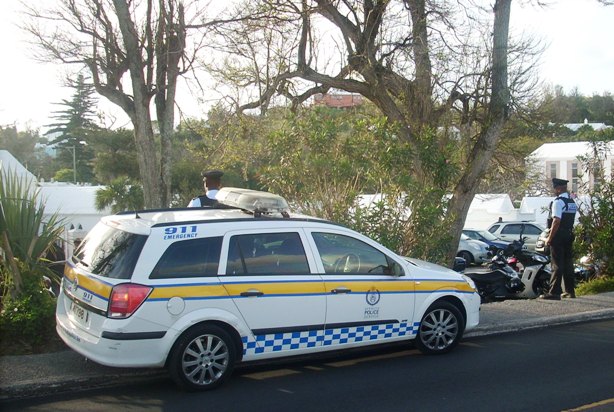 -
At the wake that followed, there were at least 3 uniformed police officers present.
Although the Police actions may be seen as disrespectful in some circles, they were perceived by many as strongly preventative. Although Bermuda has thankfully not faced the issue, in other jurisdictions many funerals have had violence occur; from shootings, stabbings, murder and even cases of corpses being desecrated. In some areas violence at funerals has become so prevalent, police search funeral goers before entry to the church.
The perpetrators of this crime already showed their complete inhumanity by gunning Mr Walker down in front of his 9 and 4 year old children, so the Police actions appeared to be well thought out.
Clearly on high alert following last weekend's carnage, the Police also maintained a presence outside of the Cup Final football game being held at National Stadium yesterday.
The police have made arrests in the case, however they are not optimistic about a conviction[s] saying "without witness testimony combined with some forensic evidence, the persons in custody will be released from custody without charge."
The Bermuda Police have continued to make a very strong appeal for the community to step forward and assist if they are able, stressing they may not be able to charge suspects without further co-operation. Should you or anyone you know have any details, no matter how small, that may assist in bringing the perpetrators to justice please do not hesitate to contact the Police.
The Police contact details are below:
Contact the Serious Crime Unit on 299-8115
Contact the independent 24 hour confidential Crime Stoppers Bermuda hotline on 800-8477.
Send an anonymous tip via the Crime Stoppers Bermuda website crimestoppers.bm
Read More About