The Causeway, the bridge leading to Bermuda's only airport, was closed at 10.15 after the Bermuda Weather Service reported the threat of tornadoes at the East End due to Hurricane Igor. The photo below shows the barricades: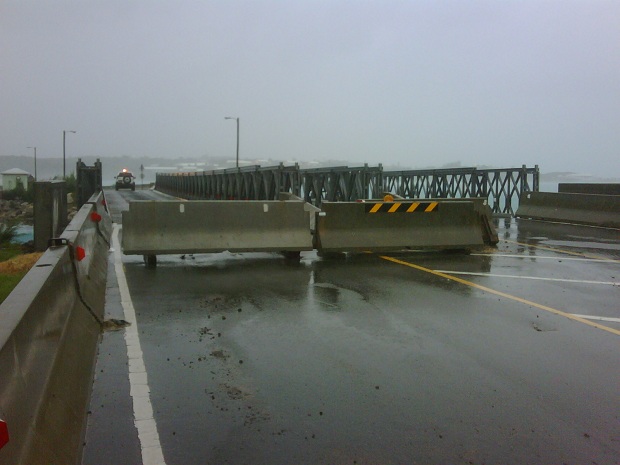 Department of Works & Engineering crews erected blockades barring access to the narrow strip of bridges and reclaimed land an hour after Bermuda Weather Service director Dr. Mark Guishard predicted tornadic activity near St. George's and St. David's.
When Hurricane Fabian hit the island in 2003, the causeway – an essential part of the island's traffic infrastructure and the only land-link between the mainland and St. George's – was partially destroyed. Four people died and the island was cut off from the world for several days.
The causeway has been repeatedly damaged by hurricanes and the tornadoes they spawn throughout its 139-year history. Opened to traffic in 1871, it was wrecked by "The Great Storm" which ravaged Bermuda in September, 1880, rebuilt according to the original design provided by the Royal Engineers but devastated again by another hurricane in 1899. In 1995 it sustained serious damage when Hurricane Felix brushed the island.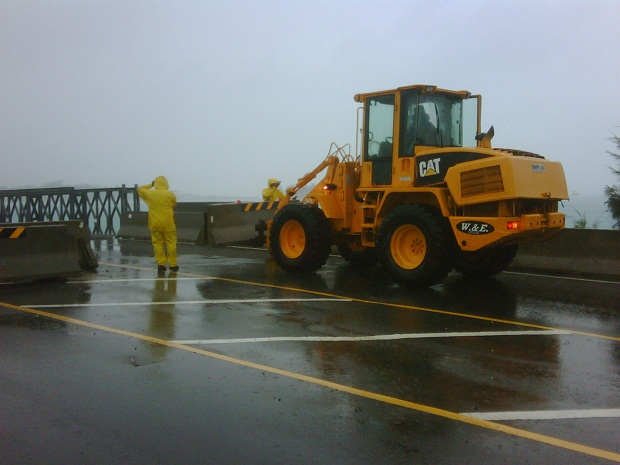 Government had previously stated they expect the Causeway to remain closed through Monday.
Read More About