Parts of Spittal Pond in Smiths is beginning to flood, with waters crashing up and over the rocks to significantly increase the size of the pond. The photos below were taken at approximately 6pm tonight [Sept 18], over 24 hours before Hurricane Igor is due to approach. Dr. Mark Guishard, Director of Bermuda Weather Service, said that storm surge is expected to be on the order of 5 to 7 feet above the normal tide levels.
The waters are rough, high, and crashing in at the South Shore nature reserve. The waters edge has extended what we estimate to be at least 20 feet past normal, and have completely filled in an area, which was land 24 hrs ago, into a "new pond" .
To add context, the photo below shows Spittal Pond approximately two weeks ago: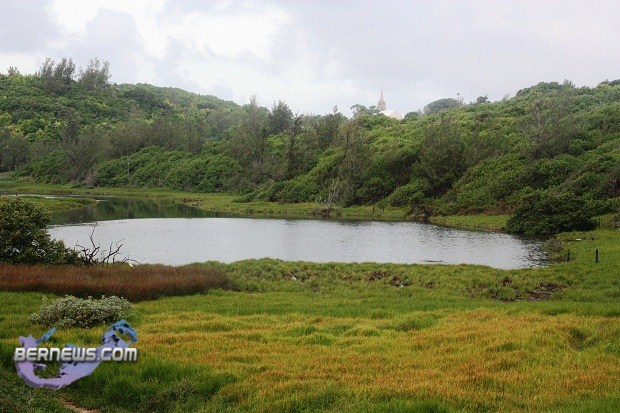 Here is Spittal Pond tonight, photo taken from the same vantage point showing the pond to have drastically increased in size, both width and height.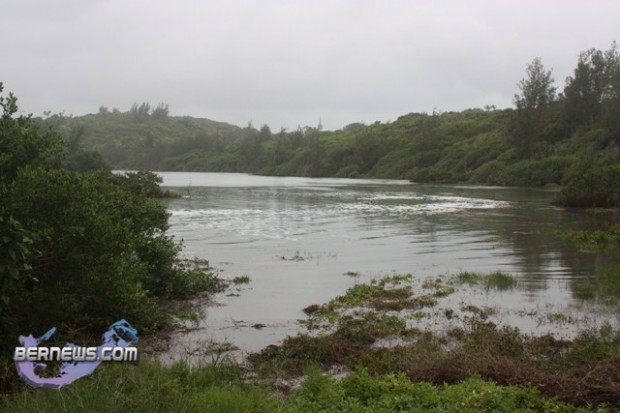 The pond has flooded due to the waves crashing entirely over the rocks over onto the land: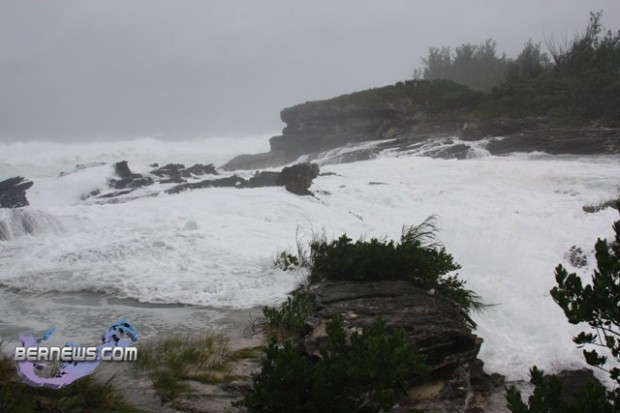 Click to enlarge:
For photos from this morning showing waves crashing onto the road click here, photos from yesterday showing South Shore waves click here, for video from yesterday click here and for all our Hurricane Igor coverage click here.
Read More About