The 2010 PGA Grand Slam of Golf is getting underway today (Oct 18). Vying for the title will be U.S. Open Champion Graeme McDowell, PGA Champion Martin Kaymer, David Toms and three-time major champion Ernie Els, with Mr Toms replaced an injured Louis Oosthuizen. Local octopus Squirt has predicted Martin Kaymer of Germany to be the eventual winner.
The event is being held at the Port Royal Golf Course in Southampton, which is pictured below this morning flying the flags of the nations that four competitors come from, as well as Bermuda`s flag: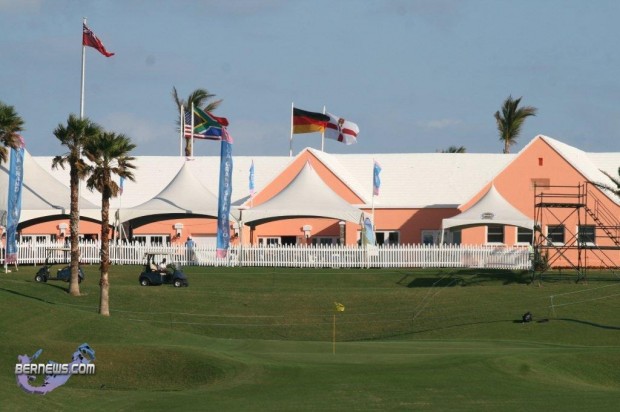 US Open Champion Graeme McDowell walking around the course this morning: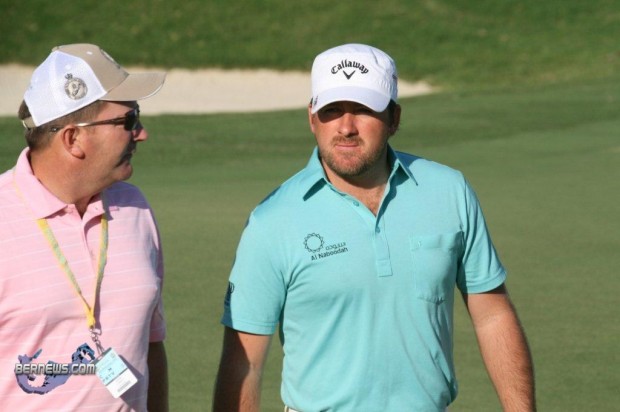 Cricket legend Brian Lara is shown below signing an fans hat this morning. Mr Lara is playing in the Pro-Am as a guest of the Premier and Department of Tourism.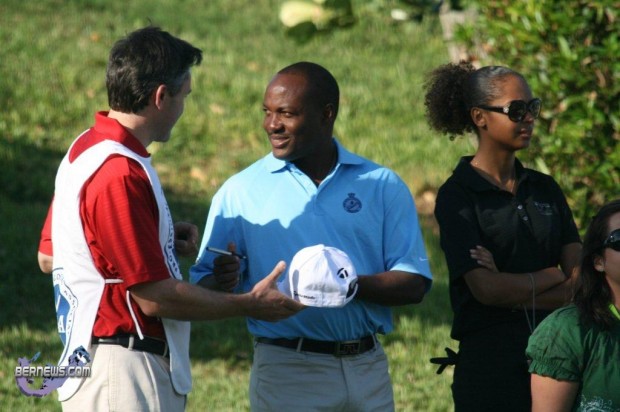 1994 &1997 US Open and 2002 Open Champion Ernie Els chips out of a bunker today: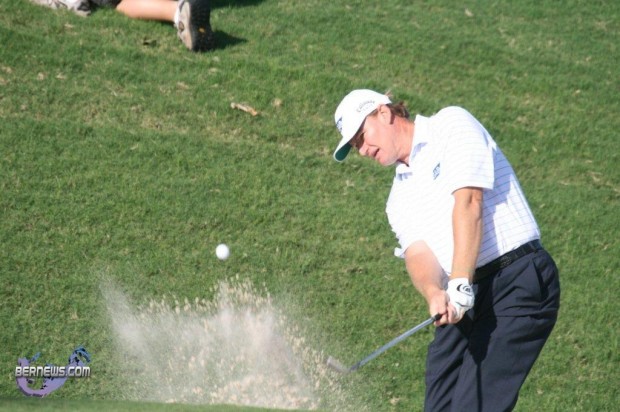 Daily tickets for individual day attendance will be available for $20 for today for the Champions Clinic and Pro-Am and each day for the Tuesday and Wednesday competition days. The event will be broadcast internationally on TNT.
Read More About