Actor Jack Black plays Lemuel Gulliver, a mailroom clerk at a New York newspaper who discovers Lilliput off the coast of Bermuda, in a modern-day comedic version of the Jonathan Swift classic "Gulliver's Travels".
In the upcoming new movie Gulliver is a mailroom clerk at a New York newspaper. After Gulliver bluffs his way into an assignment in Bermuda to write about the Bermuda Triangle, he is hurtled to an undiscovered land, Lilliput, where the inhabitants are only six-inches tall. Although the film is partially set here, no location footage was shot in Bermuda — other locations closer to Hollywood were used as stand-ins for the island.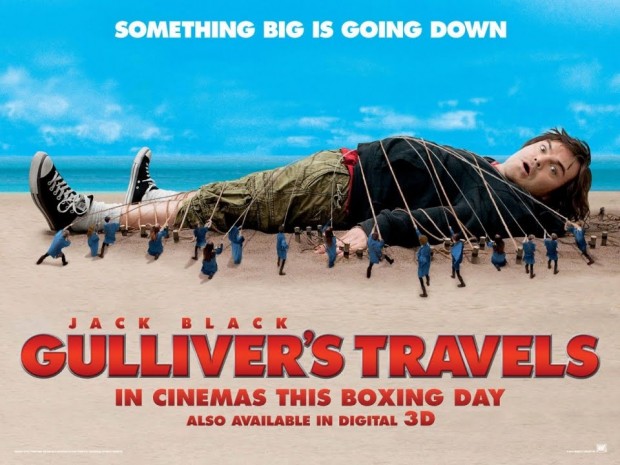 In the fantastical new world of Lilliput, Gulliver is a bigger-than-life figure — in size and ego — especially after he starts telling tall tales, taking credit for his world's greatest inventions, and placing himself at the centre of its most historic events.
Gulliver's position is enhanced even further when he leads his new friends in a daring battle against their long-time enemies. But when Gulliver loses it all and puts the Lilliputians in peril, he must find a way to undo the damage.
Gulliver only becomes a true giant among men when he learns that it's how big you are on the inside that counts.
"Gulliver's Travels", which is being released by 20th Century Fox on December 22, co-stars Emily Blunt, Amanda Peet and Billy Connolly. The film is directed by Rob Letterman whose credits include the computer-animated hits "Shark Tale" and "Monsters Versus Aliens."
Read More About
Category: All, Entertainment, Films/Movies