The streets of Hamilton were lined this evening [Nov 28] as old and young flocked to see the Christmas Parade. Over 30 groups participated including the PHC Majorettes, St George's Dancerettes, Split Personality, Graffiti Dance Crew, In Motion School of Dance, AJ the Gombey and the Salvation Army band.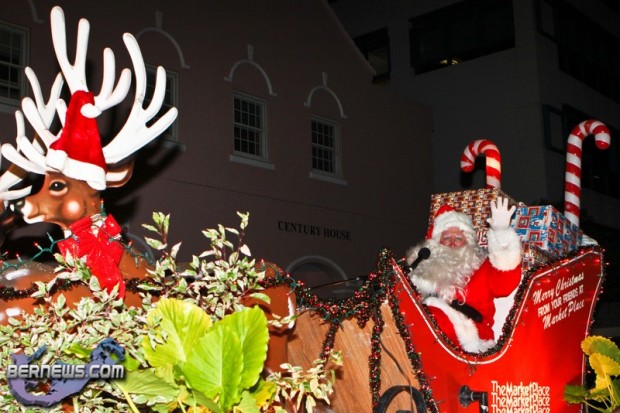 Update: Twelve videos of the Parade added here.
Animated characters including Dora the Explorer, Minnie and Mickey Mouse joined, as did Little Miss Paradise, Miss Teen Bermuda, Miss Big & Beautiful, the Bermuda Longriders, the Gombeys and Santa Claus himself of course. The parade started at 5pm, and exited Par-la-Ville Car Park, traveled west onto Church Street, south on Par-la-Ville Road, east along Front Street, north on Court Street, west on Church Street, then to the junction of Par-la-Ville Road.
Photos by Only the Best, click to enlarge:

Read More About