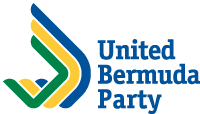 [Written by Kim.Swan, Leader of the Opposition]  The United Bermuda Party is focused on three major challenges facing Bermuda today: crime, the economy and education reform.
We are pleased the Premier appears to have finally got the message on the need to restrain government spending.
The fact is that if Ms Cox had been doing her job as Finance Minister, Bermuda would not be in the hole it is, and we would not need to impose such large cuts on the Government's spending in the midst of recession.
However, we remain concerned with the longstanding gaps between the words and actions of this Government. In other words, the proof of the pudding will be in the eating.
This will be a leadership challenge for the Premier. Her record in getting her colleagues to do as she says does not give confidence. In recent years, they have largely ignored her calls for budget cutbacks within their ministries.
On that score, there is much detail to fill in and so we wait with interest where the $150 million will be cut from existing programmes.
The Premier's commitment to ending the culture of entitlement is a golden opportunity to really demonstrate positive leadership by example. In this regard, we expect to see her colleagues bite the bullet on the many perks they now enjoy, from credit cards to overseas travel. We cannot continue to have everyday people pay the price for government excesses while the Government ministers continue spending without restraint.
We expected the strongest possible statement on crime but saw nothing in the speech that indicates the Government has a plan to deal with this extraordinary threat to our society.
In the same vein, we did not see anything in the speech that gave us confidence the government will finally break the logjam they created in education reform.
We were pleased with the tone of the Throne Speech, particularly its positive message of "common effort" and unity toward the end. Bermuda needs that kind of leadership, but again the proof of the pudding will be in the eating.
We will have much more to say on the Throne Speech in our formal Reply next week.
Read More About