The planets aligned early this morning [Dec 21] to create the first total lunar eclipse for nearly 3 years.
Despite cool temperatures across the island [56°F], a storm warning in effect, and cloudy skies – the lunar eclipse was still fairly visible across Bermuda. The photo below, taken at 4:10am from the east end of Bermuda, shows the reddish moon created by the eclipse.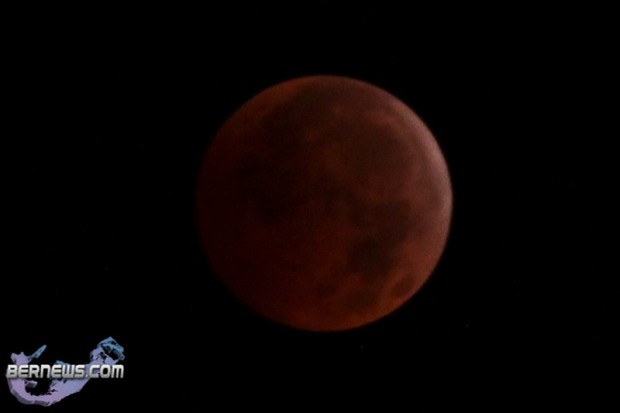 A lunar eclipse occurs when the moon passes behind the earth so that the earth blocks the sun's rays from striking the moon.
This can occur only when the Sun, Earth and Moon are aligned exactly, or very closely so, with the Earth in the middle. This morning's lunar eclipse occurred on the same day as the winter solstice, something which has not happened for centuries – since Dec 21, 1638.
The sequence of photos were all taken in St George's early this morning, the moon is pictured below at 5:18am: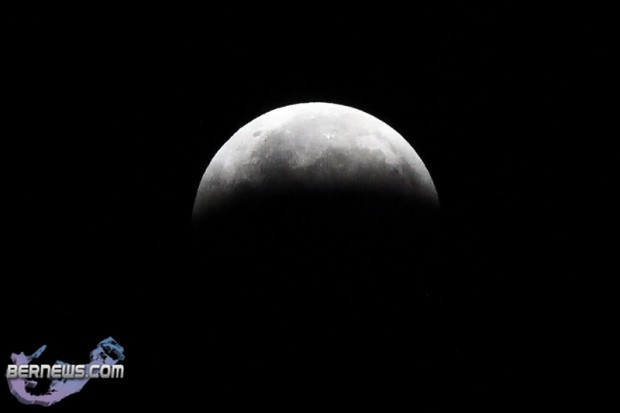 At 5:21am: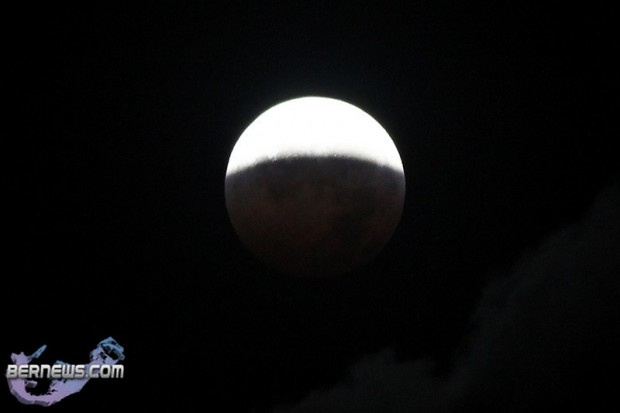 At 5:51am: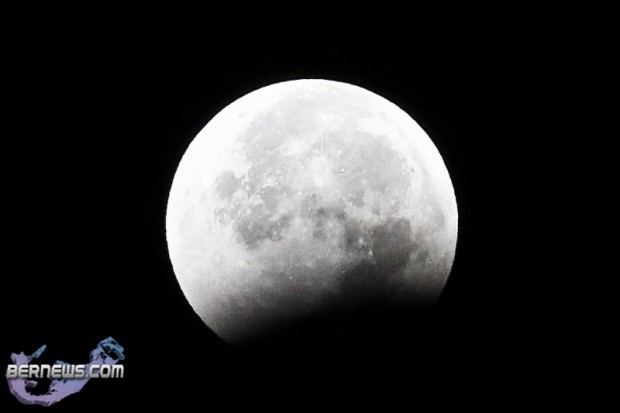 At 6:11am: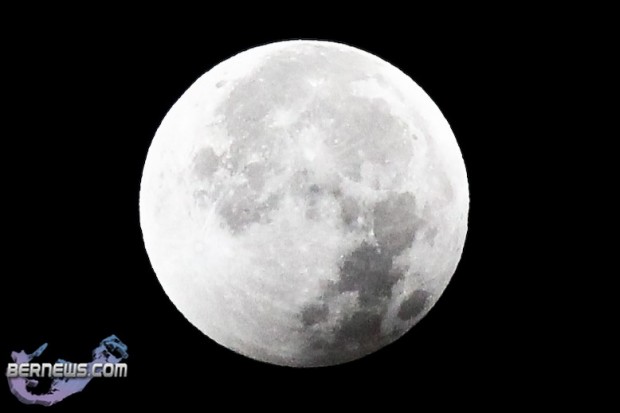 Read More About
Category: All, Environment, Most Popular, News, Photos