This past Sunday, Bernews in conjunction with Islandstats, live streamed the FA Cup Finals between the Devonshire Cougars and the Southampton Rangers, with two high school students working as guest commentators for the match.
The main commentator was 17-year-old footballer Rico Wells, while his CedarBridge schoolmate Terreko Wilson was behind the camera.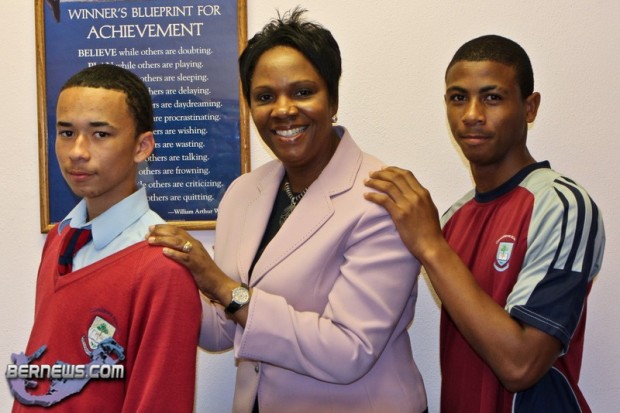 CedarBridge Academy Principal Ms. Kalmar Richards spoke highly of both young men, and said that they "are both leaders in their own right," and shared that Rico has been accepted in a university in the UK, and that Terreko is assisting with planning workshops at the school.
Terreko said, "Being behind the camera, you have to stay focused, but I really enjoyed my experience and I would like to do it again," while Rico said, "At the beginning I was nervous, but I just got comfortable and it came easy and its something I love to do, something to do with football."
Rico, an excellent footballer in his own right, is the younger brother of 19-year-old professional football player Nahki Wells, who tuned in live from the UK to listen to his younger brother's sports commentating debut.
Read More About