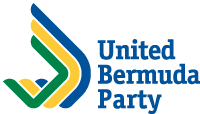 [Updated] A group including United Bermuda Party [UBP] leader Kim.Swan, MP Charles Swan and recent Warwick by-election candidate Devrae Noel Simmons filed an injunction today [May 10] to stop the UBP from dissolving.
Other complainants named in the injunction include former Pembroke MP Erwin Adderly, ex-Senator Charlie Marshall, Robert Lewis, Ola Gabisi, Patience Godfrey, Austin Woods and party joint chairman Montell Currin.
The injunction is against Senator Jeanne Atherden, MP Trevor Moniz and MP John Barritt, and was filed through Richmond Law Offices. A temporary injunction was granted by Justice Ian Kawaley, with 24 hours for a response.
On May 3, members of the UBP met and officially voted to wind up the party's affairs and merge with the Bermuda Democratic Alliance [BDA] to form a new combined opposition party, the One Bermuda Alliance.
The two parties had begun merger talks in late 2010, and were expected to launch the new party later this week.
UBP Leader Mr. Swan was said to be disappointed with the outcome of last week's vote when the UBP authorised party officers to proceed with the dissolution of the party so the merger with the BDA could proceed.
Sources said Mr Swan had spoken to those within the party before the vote asking them not to support the merger, and during the meeting sought to delay the vote to disband the 47-year-old party.
He remained tight-lipped about both the prospect of a new opposition party and his own future political plans when interviewed after the vote.
Update 5:16pm: UBP Leader Kim.Swan confirms that after their "conciliatory approaches were rejected," they sought, and secured an injunction preventing the dissolution of the UBP. He said instead of transparency, those that wanted to merge "give the appearance to conspiracy and deception theories," and the group went to court on the "basis of principles and justice."
Mr Swan's full statement follows below:
There are members within the United Bermuda Party who believe its future lies with an amalgamation of the Bermuda Democratic Alliance and the United Bermuda Party.

For a political party, especially one whose Members of Parliament proudly represent more than 40% of the electorate, there can be no decision as serious as one taken to dissolve it.

This is a decision that affects thousands of voters, generations of Bermudians, and the hopes and aspirations of many, many young people.

As I walked around the country last week, several members approached me, angry that they were not given a chance to speak on such a critical issue.

It can therefore be no surprise that I and a very committed group of UBP members, decided to do all that we could to ensure that if our Party was to be dissolved, as many people as possible discussed, debated, and decided to do so.

I would like to add that the Group that I speak of includes: Approved Candidates, Executive Members of the UBP, Members of Parliament, and three former Chairmen.

It was only after all of our conciliatory approaches were rejected that today, I and the group applied for and secured an injunction preventing the dissolution of the United Bermuda Party.

Without going into the legalities, our arguments were based on the fact that there is a clear procedure within our Branches for all of our members' opinions to be heard and followed when dealing with issues such as this and all of our members were not given any real opportunity to have a proper discussion of this critically important issue.

Regrettably, instead of being true to its legacy of transparency and openness, those that wanted to merge with the BDA have not gone beyond the safe enclaves and excluded the wider public.

That narrow approach can cause persons to look suspiciously and give the appearance to conspiracy and deception theories, which have no place in modern politics or Bermuda in 2011.

Consequently, we went to Court on the basis of principles and justice.
Update 11pm: Michael Fahy of the BDA said this situation is, "an internal UBP issue. Those moving forward with the OBA welcome any person that wishes to put the island before their own interests."
Read More About