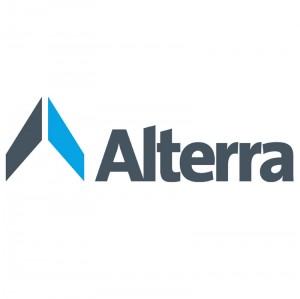 Alterra Capital Holdings Limited announced that John Berger, Chief Executive Officer of Reinsurance and a member of Alterra's Board of Directors, is leaving in order to pursue a new opportunity.
Alterra also announced that Thomas C. Wafer, formerly the President of Alterra Reinsurance USA, has been appointed Chief Executive Officer of Reinsurance. Continuing as Reinsurance Chief Underwriting Officers are Jed Rhoads at Alterra Bermuda, David Kalainoff at Alterra Reinsurance USA and Trevor Carvey at Alterra Re UK.
W. Marston Becker, President and Chief Executive Officer of Alterra, commented: "We appreciate all that John Berger has done to help create Alterra, to ensure the tremendous success of our merger, and to build a reinsurance team that is strong and deep."
"As the Chief Executive Officer and President of Harbor Point Limited since its inception in 2005, and before that as a founder of Chubb Re, John has earned a well-deserved reputation as a fine leader in our industry, and we wish him the very best in his new endeavors."
"We are fortunate to have Tom Wafer, a highly regarded and experienced industry professional, as our new CEO of Reinsurance, as well as a group of outstanding CUOs in Jed Rhoads, Dave Kalainoff and Trevor Carvey, all with exemplary track records of underwriting profitability. With this strong reinsurance leadership team, we believe that Alterra will continue to be well positioned to successfully compete in today's global reinsurance marketplace."
Tom Wafer has more than thirty years of reinsurance industry experience and has been President of Alterra Reinsurance USA since November 2009. From 2005 to 2009, he was Managing Director of International Underwriting for Harbor Point Re Limited and New Point Re Limited in Bermuda.
From 1998 to 2005, he was Managing Director International Underwriting and Marketing at Chubb Re, Inc. Previously, Tom held various insurance industry positions, including Managing Director and head of the International Division of Guy Carpenter New York. Tom graduated from Manhattanville College with a BA in Economics and also holds an MBA in Marketing from Fordham University.
Jed Rhoads has a long and profitable track record in reinsurance underwriting, including leading Harbor Point's Property Catastrophe and Retro business from the Bermuda office he established in May 2002, as what was then Chubb Re. From 2000 to 2002, Jed served as Chief Underwriting Officer of OPL Ltd. Bermuda, and from 1999 to 2002, he served as Principal/Underwriter at Stockton Re Bermuda.
Previously, he held various senior positions with US reinsurance brokers, including Sedgwick Re and TPF&C. He began his career as an underwriter at Kemper Re, having been awarded a Kemper Scholarship while at Beloit College. Jed graduated from Beloit with a BA in Economics and Philosophy.
David Kalainoff has been with Alterra since 2002. Before accepting the role of Chief Underwriting Officer at Alterra Reinsurance USA in 2010, David was Chief Underwriting Officer of Alterra Bermuda (then Max Bermuda). He previously held senior underwriting positions with Transatlantic Reinsurance Company, Fireman's Fund Insurance Company and Continental Insurance Company. He holds a BS degree in Business from Arizona State University and an MBA from DePaul University.
Trevor Carvey, who established Alterra Re UK's office four years ago and was responsible for developing a platform for reinsurance business in the UK and London market, has had a successful reinsurance underwriting career. From 2002 to 2006, he served as a Senior Underwriter at Arch Re Bermuda responsible for the marine and energy and specialty classes, and prior to that was Head of Global Marine & Energy insurance and reinsurance business for GE ERC/Frankona.
Read More About