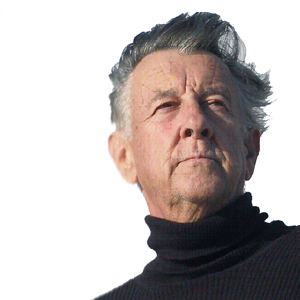 With the world population passing the seven billion mark this week, Bermuda-based scientist and philanthropist Dr. James Martin has been visiting the Oxford research centre he founded to make a new film promoting the school's work finding solutions to the unique challenges of the 21st century.
Over the course of his visit he was due to meet with some 25 Oxford Martin School academics to discuss their work and how it addresses such issues as population growth, an ageing population and increasingly scarce global resources.
As Dr. Martin [pictured] has said, "In the next three decades the world's population will increase by twice the population of China.
"It will create consumption demands far beyond what the earth can provide. We are travelling at breakneck speed into an age of extremes — extremes in wealth and poverty, extremes in technology, and extreme forces of globalism."
British-born Dr. Martin, who has lived in Bermuda for many years, donated the bulk of his personal fortune — more than $150 million — to Britain's Oxford University to finance the Oxford Martin School [founded in June 2005 as the James Martin 21st Century School] .
The Martin School drives some of Oxford's most innovative, interdisciplinary research on the future covering a diverse range of subjects, including medicine and health, energy, climate change and the environment, and social and political transformation.
Active in the Bermuda community, Dr. Martin — who lives on Agar's Island — addressed meetings of the Bermuda Chamber of Commerce and the Bermuda .NET User Group earlier this year. He was recently the subject of British writer Andrew Croft's book "The Change Agent" based on an extensive series of interviews the author conducted with Dr. Martin at his Bermuda home.
During Dr. Martin's Oxford visit, pioneering nanotechnology researcher Eric Drexler was due to presen the inaugural lecture of the newly formed Oxford Martin Programme on the Impacts of Future Technology. Dr Drexler is addressing what physics tells us about the potential of advanced nanotechnologies — and why this points to an unexpected future.
Dr. Martin Discussing 21st Century Challenges On Russian Television
Dr. Martin was also scheduled to  attend the first international conference organised by the Institute for New Economic Thinking at Oxford. Led by Institute director Sir David Hendry, the seminar was due to include presentations from leading international economists.
As the school's ongoing seminar series "Is the Planet Full?" continues, Dr. Martin was hoping to attend presentations by Professor Charles Godfray ("How can 9-10 billion people be fed sustainably and equitably by 2050?"); Prof. Guy Houlsby, ("Scarce resources — problems and solutions"); and Prof. Robyn Norton, ("Safe, effective and affordable healthcare for a bulging population").
James Martin founded the Oxford Martin School to foster and facilitate interdisciplinary research on the problems, dangers and opportunities of the near future.
In 2009, his innovative $50 million matched funding campaign attracted 27 supporters to make financial contributions in support of the school's research, and has so far led to the creation of 21 new research programmes.
Read More About
Category: All, Environment, Films/Movies, technology