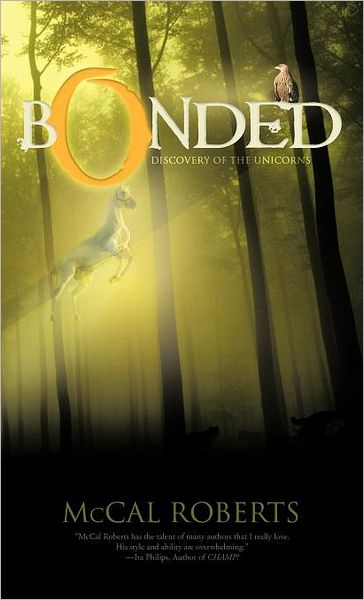 In Shakespeare's "Sea Venture"-inspired fantasy "The Tempest", one of the characters remarks "Now I will believe that there are unicorns…" after coming ashore on an enchanted island modelled after Bermuda.
And you'll have much the same reaction after reading Bermudian author McCal Roberts' newly-published science fantasy epic "Bonded: Discovery of the Unicorns."
Owner and founder of McCal Video productions, Mac10 Entertainment,Mac10 Soft Inc. and now the new and improved Mac10Inc., high-tech businessman Mr. Roberts, 40, has launched a second career as a novellist.
Published by Indiana-based imprint Trafford, often described as "the godfather of indie publishing" in the US, "Bonded" is already available at the Barnes & Noble and Amazon.com websites.
"Bonded" can be purchased in both paperback and ebook editions.
The novel is set in the far away world of Htrae, ancient magical unicorns are a source of power.
Mosaic, the ruler of this grand world, owns two hundred of these majestic creatures, all of varying size and color.
But these two hundred are not enough. There is a rumor that somewhere on the planet exists a platinum unicorn, known to be the mother of all unicorns.
The power of this single creature could change the face of Htrae forever.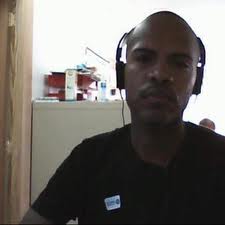 Mosaic must have this wondrous creature for his own, so he hires a bounty hunter to find her.
But on this journey, the bounty hunter comes upon much more than he expected—an entire realm of unicorns, with beauty and power the likes of which he had never seen in the human realm.
"Bonded: Discovery of the Unicorns" embarks into a world of magic, where true wisdom awaits — for those who seek it.
Mr. Roberts [pictured at left] is currently on a promotional tour for the book in New Jersey.
His first appearance was at a web-broadcast event in Cherry Hill on Thursday and he  attended a book signing at that city's  Barnes and Noble bookstore on Saturday [Oct.29].
Read More About
Category: All, Entertainment, technology