[Updated with videos] Government Senators Laverne Furbert and Cromwell Shakir have been dropped from the Upper House, and replaced by political newcomers Diallo Rabain and A.L. Vince Ingham.
Mr Ingham is the President and CEO of Ascendant Group Limited, the parent company of operating companies BELCO, Bermuda Gas & Utility Company Limited, PureNERGY, Media Release Renewables Ltd., Sigma Corporate Services Company Limited and inVenture Limited, as well as BELCO Properties Limited and BTS Limited. He is due to retire from the position on March 31, 2012 – and is making his first foray into the political landscape.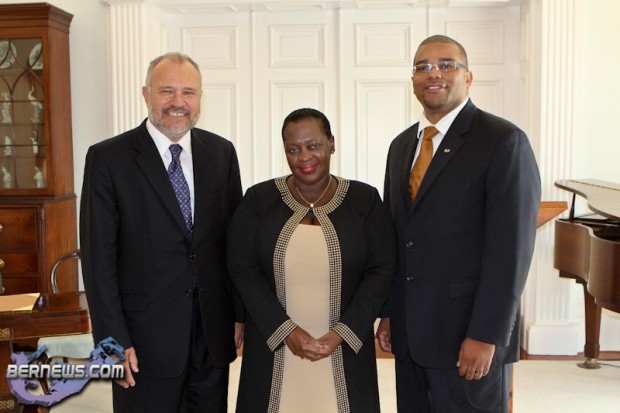 Mr Ingham graduated from Dalhousie University with a Bachelor of Science degree and holds a Bachelor of Mechanical Engineering from Dalhousie University and Nova Scotia Technical College, as well as a Master of Business Administration from Nova University.
Commencing his career in the electric utility business over 30 years ago, he first joined Bermuda Electric Light Company Limited (BELCO) in 1972 as an engineer and soon after achieved his status as a professional engineer. In 1980 he joined Conyers Dill & Pearman, a leading Bermuda law firm, as Corporate Manager.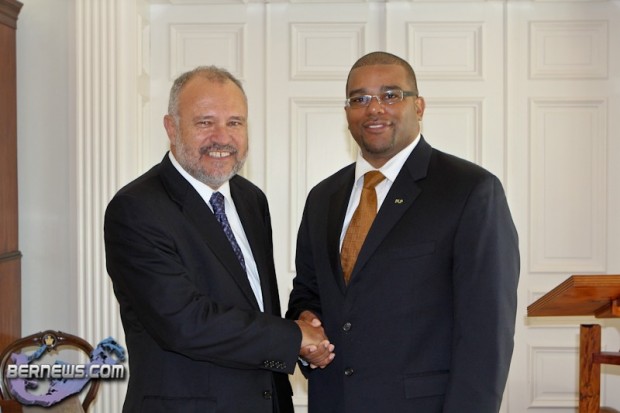 He returned to BELCO in 1986. Over the next twenty years at BELCO, he was awarded several promotions, and rose to the role of President & Chief Executive Officer in 2007. In January 2008 he was appointed to his current position of President & Chief Executive Officer of the Ascendant Group.
Mr. Rabain was recently selected to stand as the Progressive Labour Party candidate for Constituency #7 Hamilton South, besting incumbent MP Darius Tucker — who was originally elected under the Unuited Bermuda Party's banner.
Mr. Rabain was educated at Elliot Primary School, Saltus Grammar School and Florida A&M University, graduating in 1995 with a BSc in Electronic Engineering Tech. He is currently a partner in a small, Bermudian-owned architectural drafting and land surveying company that was incorporated over 10 years ago.
Mr. Rabain has just completed serving his second term as the president of Bermuda Chapter of the Alpha Phi Alpha Fraternity, Inc., and has served on numerous Government and Private Boards, including the Board of Education, The Bermuda Government Scholarship Committee and CURE.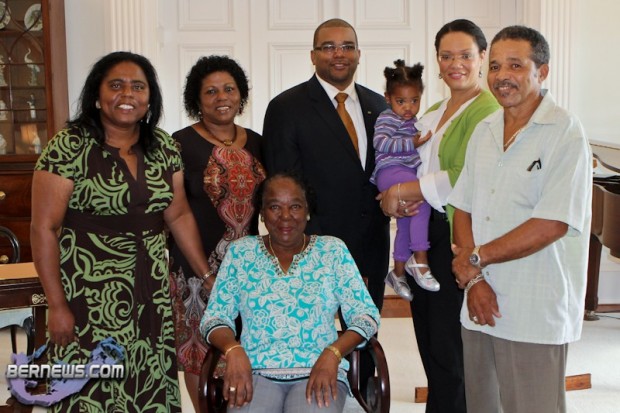 Currently he is a member of the Road Safety Council, the Architectural Advisory Council, National Training Board Awards Committee and a Board Member of The NTB and as the Chairman of the Community Service Award for the Annual Outstanding Teen Awards.
Ms Furbert and Mr Shakir lost their places in the Progressive Labour Party's five-person Senate team as part of pre-election changes by Premier Paula Cox — changes which also saw her shuffle a number of Cabinet positions.
Pointing out it was the first anniversary of her election as Party Leader and Premier, Ms Cox recently told the PLP banquet:  "As we look forward — a year has passed. A year gives you the chance to get into a rhythm, a year also allows you to understand your strengths and weaknesses, and also the weaknesses within.
"And it also gives you a launching pad for taking some risk, and also taking some bold steps. Not everything and not everyone will like it but it will be the benchmark because now a year is under one's belt and it's time to move on, and time to also shake it up a bit."
After taking office last year, Ms Cox replaced three of predecessor Dr. Ewart Brown's Senate appointees, dropping Walton Brown, Thaoo Dill and Marc Bean to make way for Ms Furbert, businessman and former PLP chairman David Burt and PLP stalwart Cromwell Shahkir.
Update 3.31pm: Mr Ingham has been named as Junior Minister of Business Development and Tourism; Health; and Public Works. Mr Rabain has been named as Junior Minister of Education and Youth, Families and Sport
Update 5.39pm:: Video of Mr Rabain speaking about his appointment
Video of Mr Ingham speaking about his appointment:
Update 6.10pm: Video of the Premier speaking:
Read More About