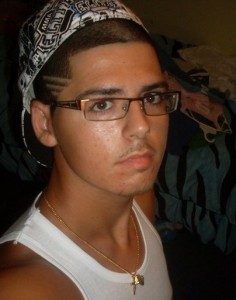 A father who lost his only son in a tragic Christmas Eve accident said it hasn't quite sunk in yet, and he keeps thinking his son is still alive.
Speaking with Bernews last night, Carlos Ledo, 47, said he was still in shock over the death of his 18-year-old son Kevin Ledo.
On Saturday morning [Dec.24] Mr Ledo and his son were doing landscaping work at a Warwick residence when Kevin received an electrical shock after an accident.
He fell off the ladder he was working on, and EMTs arrived and started performed CPR on him at the scene. He was rushed to the hospital via ambulance, where he was pronounced dead at 1:20pm.
A police spokesperson said although the circumstances do not appear to be suspicious, an autopsy is anticipated and inquiries are ongoing.
Kevin Ledo attended Berkeley Institute, and recently started work in the landscaping industry along with his father. "He was a hard worker," said his father. "A worker like me."
Mr Ledo said the entire family has taken the death very hard, and they are still shock. Mr Ledo said he keeps thinking his son is still alive, with his death not having fully registered although "it happened in front of my own eyes."
Mr Ledo and his wife have two other children, both daughters, and Kevin was their only son. Mr Ledo said the family was unable to go forward with their planned Christmas celebrations, and it was the "worst Christmas ever."
Although not officially confirmed as of yet, it is unofficially understood that Mr Ledo was standing on a ladder, wen he received the fatal electrical shock.
After the accident on Saturday, the police cordoned off a small area with crime scene tape; enclosing a hedge and ladder with a tool laying on the ground.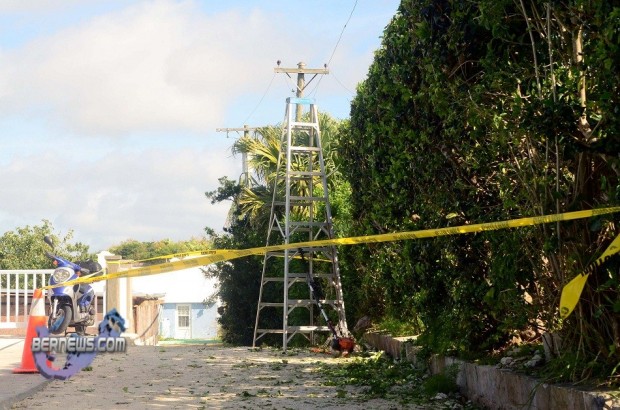 Both Premier Paula Cox and Opposition Leader Craig Cannonier extended their condolences to the Ledo family, and over 200 people have joined the Facebook page "RIP Kevin Ledo" which was started shortly after the teenager's death on Saturday afternoon.
Read More About