[Updated with video] This afternoon [Dec.5] the Progressive Labour Party held a press conference and confirmed that Senator Diallo Rabain will represent them in Constituency #7 Hamilton South.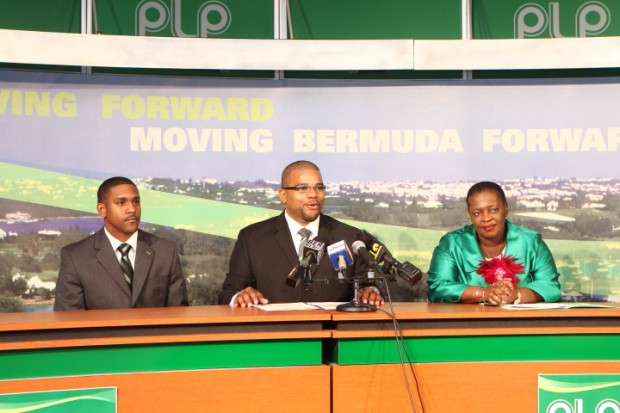 Senator Rabain – who was appointed to the Senate last month – was selected as the PLP candidate in September 2011, besting incumbent PLP MP Darius Tucker for the spot. Mr Tucker was originally elected under the United Bermuda Party's banner, defeating the PLP's Wayne Caines 547 – 420 in 2007.
The One Bermuda Alliance has already rolled out their candidate for Hamilton South, with insurance executive Sylvan Richards set to contest the seat for the Opposition.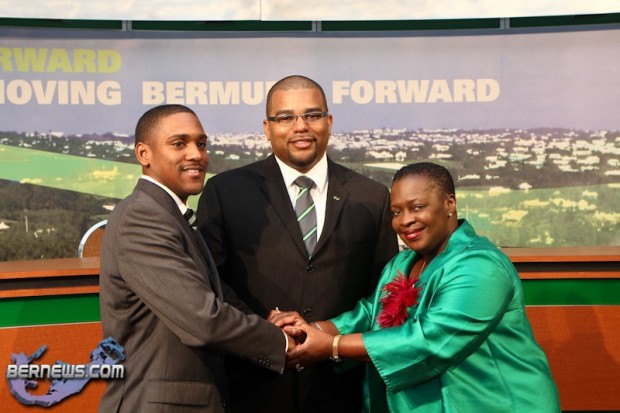 Senator Rabain was educated at Elliot Primary School, Saltus Grammar School and Florida A&M University, graduating in 1995 with a BSc in Electronic Engineering Tech. He is currently a partner in a small, Bermudian-owned architectural drafting and land surveying company that was incorporated over 10 years ago.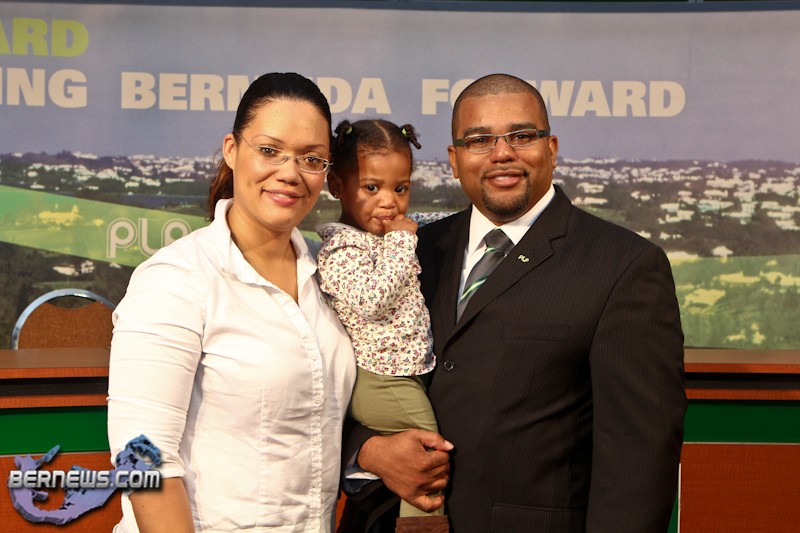 He has just completed serving his second term as the president of Bermuda Chapter of the Alpha Phi Alpha Fraternity, Inc., and has served on numerous Government and Private Boards, including the Board of Education, The Bermuda Government Scholarship Committee and CURE.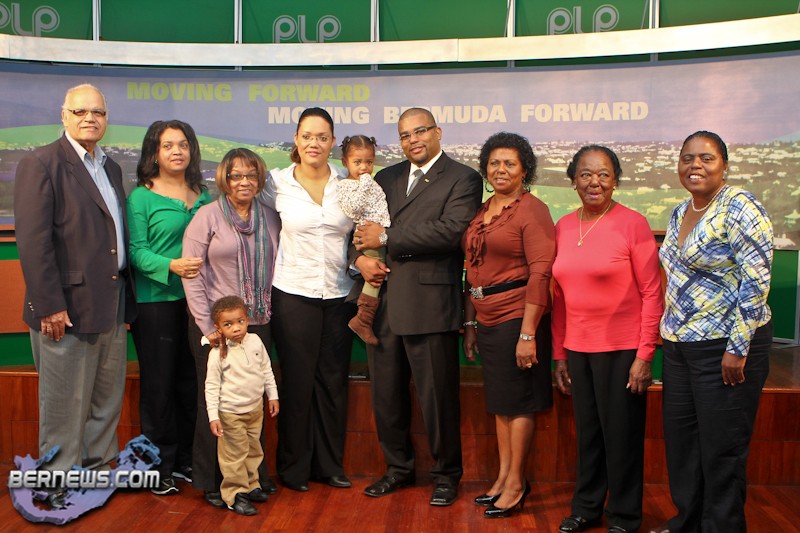 Currently he is a member of the Road Safety Council, the Architectural Advisory Council, National Training Board Awards Committee and a Board Member of The NTB and as the Chairman of the Community Service Award for the Annual Outstanding Teen Awards.
Update 2.13pm: Video of press conference
Update 2.41pm: Sen. Rabain's statement follows below:
Good Afternoon Madam Premier, family, friends and members of the media.

I am here before you as the candidate for the Progressive Labour Party for Constituency #7, Hamilton South. I was born and raised in this very close-knit family oriented community that make up the constituency and I share many special memories with the people there.

Swimming at John Smith Bay, Fishing in the Sound, Playing Cricket at the Cricket field, playing football at the community field, St. Phillip AME Sunday School and Church and of course the near fanatical following of the Annual Eastern County Cricket Series.

Many of these relationships have helped me develop into the man I am today and it is these friendships and relationships I treasure dearly and use as motivation as I to seek to represent constituency #7, Hamilton South.

I know what the area was like growing up, what it is like now and what it could be like. I am indeed honoured and humbled to have the opportunity to contest the next general election and bring the concerns of the constituents of Constituency #7, Hamilton South to the House of Assembly.

Recently I was appointed to the Senate and have found the experience thus far a rewarding and educational one. I am indeed grateful that Madam Premier looked at me and saw qualities that can only be enhanced with this appointment.

I plan to use these experiences to further my understanding of the inner working of the legislative procedure in Bermuda and be a voice for reason and progress for all of my fellow Bermudians.

I am a true believer that there are fewer higher callings than that of public service and to represent MY neighbourhood. To have this opportunity to be a voice for my Harris' Bay Family can ONLY be described as humbling.

It is important to do for your community, not for personal accolades, but because it is the right thing to do. Hard work, community service and spending time genuinely listening to the people are values I intend to bring to my candidacy.

I look forward to being a true representative of the people of Constituency #7, Hamilton South and an advocate of what is right and just for our island home.

Thank you.
Read More About