Bermuda's Diamond Jubilee celebrations continued last night [June 2] with the "Lighting of Beacons", which saw George Fergusson take part in the event held at Fort St. Catherine in St George's.
The Governor plugged in an extension cord to light the Beacons, and then climbed to the newly opened upper level of the fort to inspect them. Mr Fergusson returned to the lower level and mingled with the small crowd, before seeking assistance of a young onlooker to fire the cannon.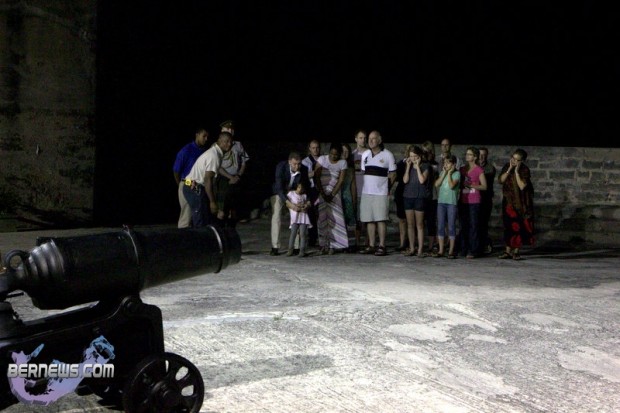 The schedule called for Beacons to be lit at three different locations at 9pm last night; Commissioner's House, Fort Hamilton and Fort St. Catherine, however it is unclear at this time whether all three actually took place.
Bermuda joins a network of over 4000 Beacons being lit by communities throughout the UK, Channel Islands, Isle of Man, Commonwealth and Overseas Territories.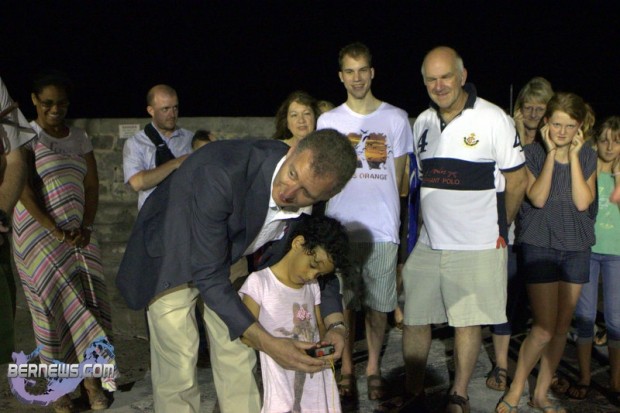 The island of Tristan da Cunha in the South Atlantic Ocean, with only 262 inhabitants, will have the world's most remote Beacon, and Saint Helena will be lighting five Beacons to form a diamond shape.
The Treetops Hotel in Kenya – where the Queen was staying in 1952 when she learned her father had died and she was now monarch – will also light a beacon.
Musicians including Stevie Wonder and Sir Elton John will perform in the shadows of Buckingham Palace before the Queen steps on to the stage to light the last beacon at 10.30pm on June 4 in London.
UK Foreign Office Minister Henry Bellingham said, "The fact that the Overseas Territories are playing such a full role is recognition of their close relationship with the Queen and the UK.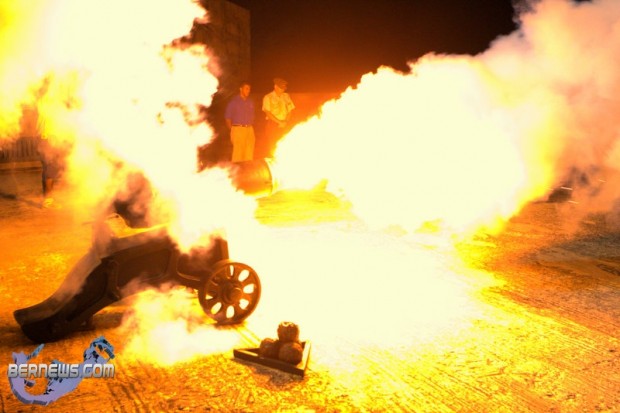 "Involving them in the Diamond Jubilee celebrations is part of our strategy of reinvigorating our relationship with the Overseas Territories," continued Mr Bellingham.
The celebration in Bermuda started with a Flotilla yesterday, and continues today with a Service of Thanksgiving at St. Peter's Church, which will be followed by the Jubilee Garden Party in the churchyard, and a "High Tea" at the Fairmont Hamilton Princess at 4pm.
On Monday there will be the initial planting of the Jubilee Bermuda Cedar by the Governor in an area to be designated the Jubilee Grove at Coney Island, and two Jubilee Scholars will be announced.
The Diamond Jubilee of Queen Elizabeth II is a celebration marking the 60th anniversary of her accession to the throne after the death of her father King George VI in 1952.
Read More About