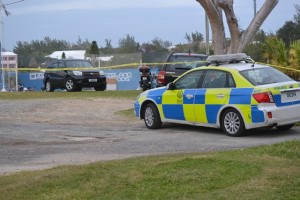 In Magistrates Court this morning [June 29], Sergio Woolridge-Robinson and D'Angelo Clarke [both 21] were together charged with two indictable offences. Since the offences were indictable, neither man was required to plead.
The allegations were that the pair were involved with the 6th April 2012 Good Friday attack on an individual at the Southampton Rangers Sports Club which resulted in that person being wounded several times.
The second charge was that in an Increased Penalty Zone, they were in possession of a bladed article whose blade was more than three inches long. The article was said to be a machete.
The Crown opposed bail. However, following presentations by lawyers Charles Richardson for Clarke and Elizabeth Christopher for Woolridge-Robinson, Senior Magistrate Archie Warner granted bail to each of the defendants in the amount of $15,000 each, with each manhaving to provide one Surety.
The pair must come back to Court on 13 July 2012
Related Posts
Category: All, Court Reports, Crime, News