[Updated with video] Hats of all shapes, sizes and styles could be seen gracing the Fairmont Hamilton Princess yesterday [June 3] as Project Action hosted a Bermuda Reception "High Tea" in celebration of Her Majesty the Queen's Diamond Jubilee.
The fundraising event was attended by over 200 people, with Governor George Fergusson serving as the Patron. The Governor was escorted in by St. George's Towne Crier Mr Frith, with Girl Guides flying the Union Jack and the Bermudian Flags whilst Ms. Thomas sang the entire rendition of the national anthem.
The guests were treated to musical performances by two students from the Developing Artists Program, as well as a small fashion show featuring hat styles from the past and present from the private collection of Mrs. Lucille Woolrdige and Mrs. Denise Trew.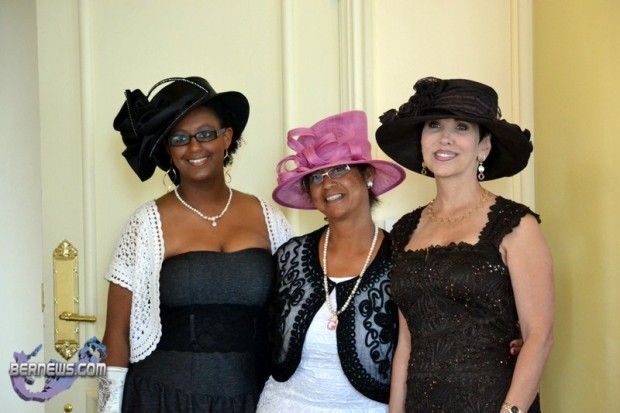 Project Action Founding Director Mrs Cindy Swan said "I'm extremely thankful to the Governor Fergusson, the fundraising committee Ms. Eleanor furtado, Mrs. Kimesha Butterfield, Mrs. Marie Kent-Smith , Mrs. Lisa Christopher Mrs. Denise Trew and Mrs. Mair Harris who all help to make this year's Fund-raiser a success.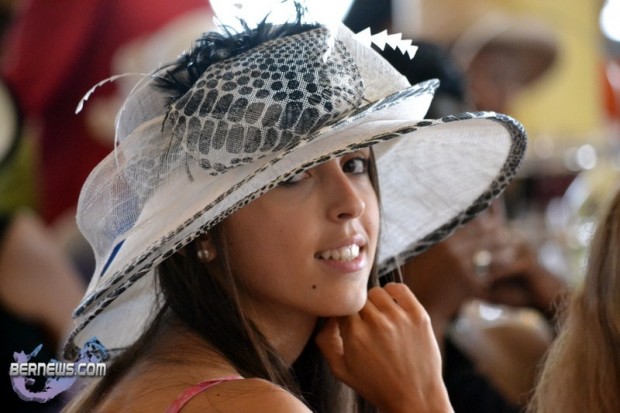 "Listening to MC Mr. Robin Blackburne one would of thought you were listening to the BBC and the addition of the hat show along with a history lesson on hat by Mrs. Judith-Hall Bean and Mrs. Rose Douglas were definitely a fabulous highlight of the event. The hats shown were supplied from the private collection of Mrs. Lucille Woolrdige and Mrs. Denise Trew.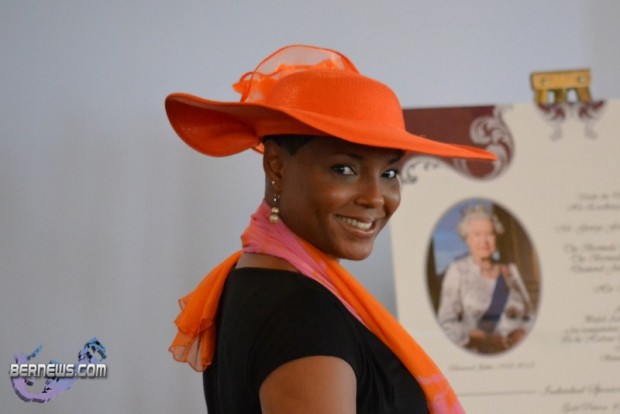 "There are some rare Queens Jubilees memorabilia including Jubilee cuff links still available from the silent auction and any one looking to add to their collection should call Project Action at 297-5044."
The High Tea was one of the events in Bermuda to celebrate the Diamond Jubilee, with the weekend also seeing a Flotilla of boats traveling from Hamilton to Dockyard, the "Lighting of Beacons" at Fort St. Catherine in St George's, and a Service of Thanksgiving at St. Peter's Church in St. George's.
Click to enlarge photos:
Read More About
Category: All, Beauty/Fashion, News, Photos, Style & Beauty