In the seventh of a series of profiles of contestants, Bernews today spotlights Rochelle Minors who is representing Sandys Parish in the Miss Bermuda Pageant this Sunday [July 8].
The Berkeley Institute graduate is presently living in London where she attends the University for The Creative Arts in Rochester, where she is studying for a BA (Hons) in Fashion Design. Prior to attending school in London, she obtained an Associates Degree in Art and Design with Distinction from the Bermuda College.
A well known model on the local scene, Miss Minors has modeled in numerous fashion shows across the island since the age of 14. She has also walked the catwalk during London Fashion Week in September last year for designer Tiffany Amber, and served as a hair model for the renowned salon Vidal Sassoon and participated in Salon International.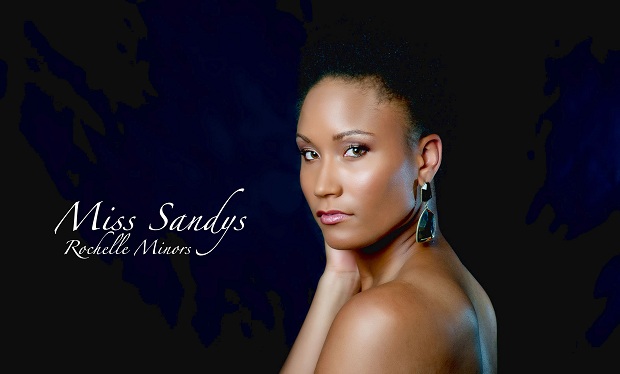 She entered Miss Teen Bermuda 2004, where she placed 2nd Runner Up and won the Miss Photogenic title. Miss Minors has traveled around the world with the 'Semester at Sea' programme, and enjoys traveling, designing, making jewelry, attending Church, modeling, acting, and photography.
Asked why she entered Miss Bermuda, she said, "I want to play a part in writing Bermuda's History by representing Bermuda Internationally in the Miss World Pageant. Living in London, I am an ambassador for Bermuda everyday and always promote our island. I am very proud and passionate about my country. It is said that our island community is in a time of conflict with the rise of gang violence, lack of respect for others, and financial instability with the recession.
"By becoming Miss Bermuda and entering Miss World we can put these problems aside and bring our community together for one night to support their own. I have also entered this competition to boost my confidence in public speaking and to develop leadership skills so that I can be an excellent role model for young women.
"I would like to encourage others to step outside their comfort zone and try something new which can be very beneficial to their well being. Furthermore, I would like to enhance my deportment by becoming more ladylike and poised so that I can embody the qualities that Miss Bermuda should posses. With this experience I am able to accomplish these goals set forth."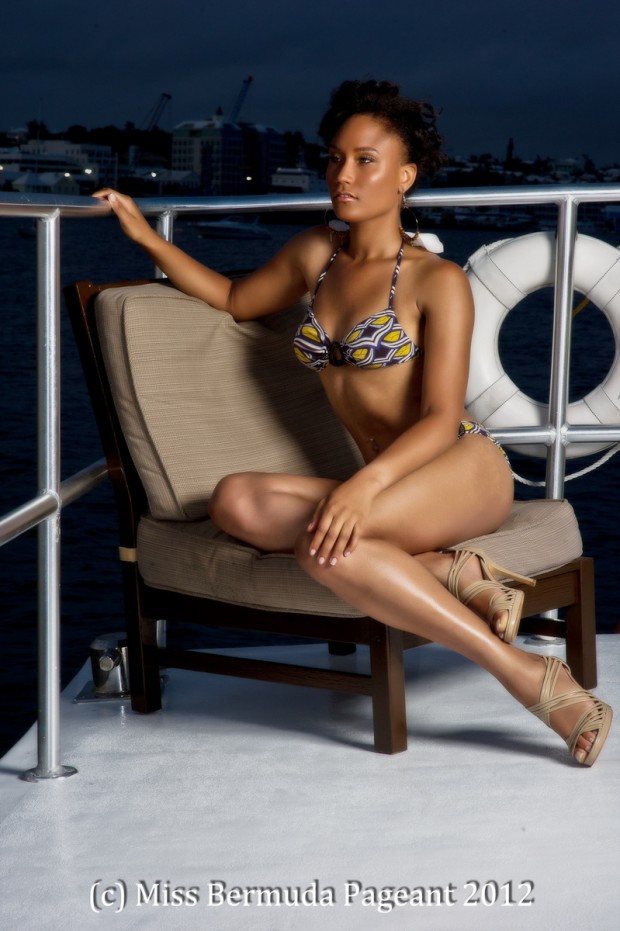 Asked what she has enjoyed about the experience so far, she said, "I have thoroughly enjoyed developing friendships with the other contestants. Although this is a competition, there is much camaraderie felt amongst the girls. The classes have been very informative and positive and have helped with dealing with the stresses of the competition.
"Since I have a great interest in fashion, selecting the wardrobe for the pageant has been a joy to me. The most heartfelt experience so far is visiting the young members of The Heart Project at The St. George's Youth Center. Already we have become role models to the youth and it's quite exciting."
Asked whether she was nervous or excited about getting onstage this Sunday for the pageant, Miss Minors said: "I am very excited to be on stage an to be able to showcase all hard work that we have put in over the past month. It will be a nerve wrecking yet thrilling event.
"I'm ready for a good time. Regardless of the outcome, we have all benefited positively from this experience and will always hold it dear to our hearts. Please come out and support us."
The 2012 Miss Bermuda Pageant is scheduled to take place this Sunday [July 8] at the Fairmont Southampton Hotel. Tickets are on sale now here on bdatix.bm.
Read More About
Category: All, News, Style & Beauty