The 2012 IODA European Championships concluded in Lignano, Italy with the boy's fleet completing a ninth and final race on Saturday.
It was the first IODA event for Campbell Patton, the lone Bermuda entry from the Bermuda Optimist Dinghy Association (BODA). Patton finished 35th in the final race, leaving him in 94th place out of the 158 boys sailing in the regatta.
Patton recorded finishes of 43, 5, 18, 33, 43, 17, 34, 30 & 35th which BODA officials felt was a fantastic showing for the 11-year-old Warwick Academy student, one of the youngest at the event.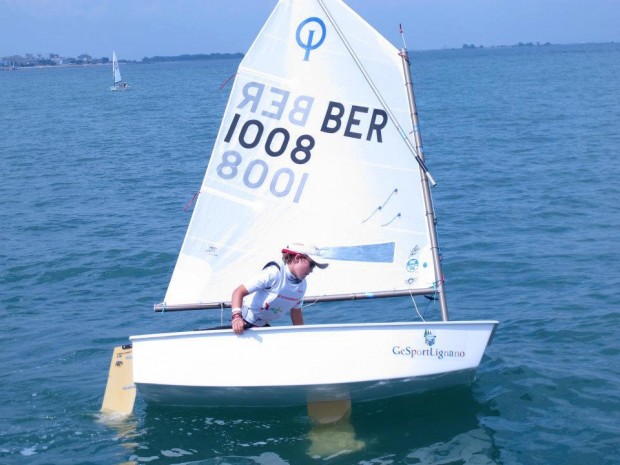 The extremely light and shifty wind conditions and the added challenge of avoiding boat-slowing seaweed made it a positive learning experience for the young RBYC sailor. Patton joined forces with the British Opti Team for coaching and on-the-water support.
The top boys were Stijn Paardekooper from the Netherlands, Maor Abu from Israel and David Lucan from Austria." Final results are here.
Related Posts