Last night [July 8] Miss Sandys Rochelle Minors was crowned the new Miss Bermuda, and will represent the island at the Miss World Pageant in China next month.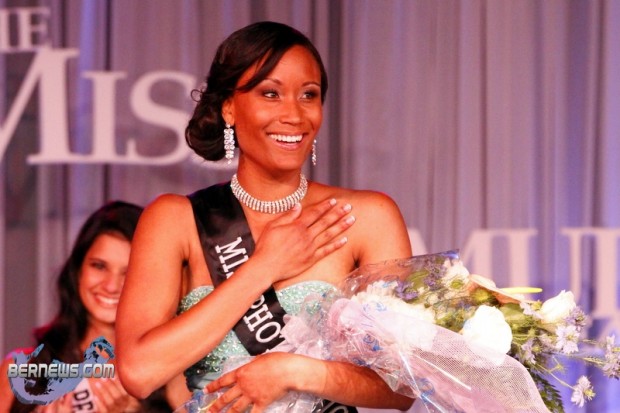 The 22-year-old student beat out seven other hopefuls to claim the title. Miss Bermuda 2011 Jana Outerbridge took her final walk as Miss Bermuda onstage and  – along with Pageant Director Milika Trott Seymour —  crowned the new Miss Bermuda.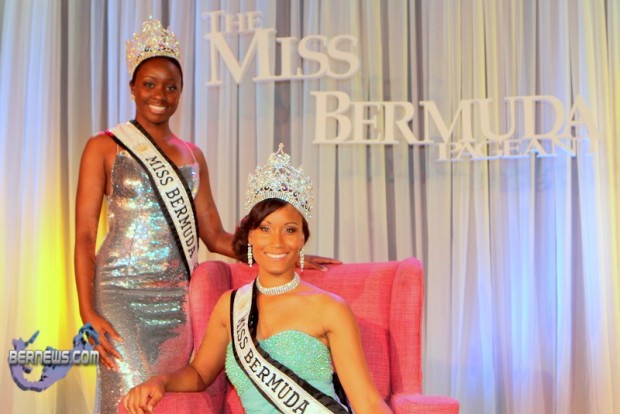 Rochelle Minors — a well known local model — also won the Miss Photogenic title, with that portion of the contest held last week, with local photographers including Ivan Outerbridge, Eddie Smith, Anthony Wade and C. Anthony Francis serving as the judges. Her 'winning photo' is pictured below [by C. Anthony Francis].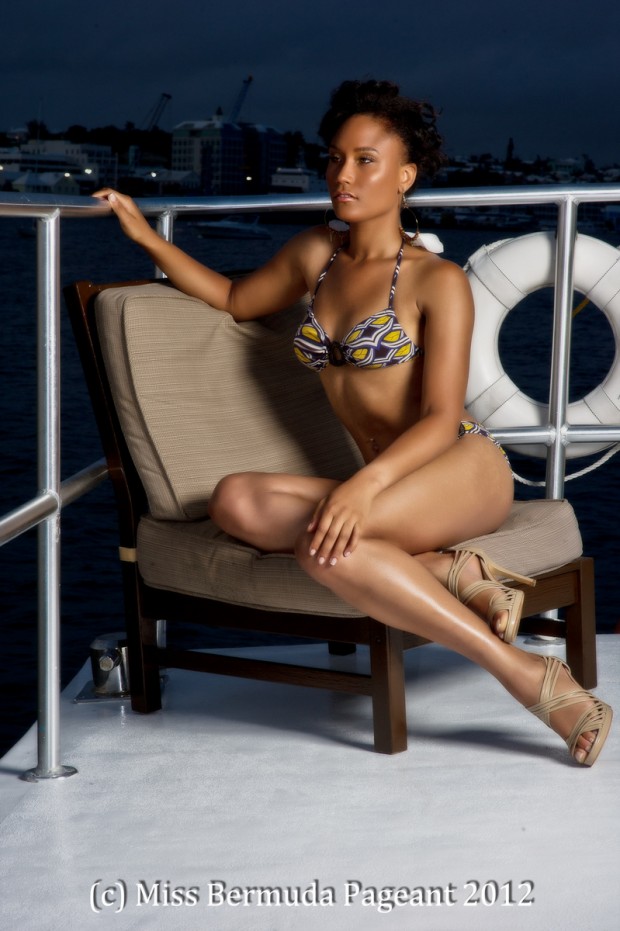 This was the second Miss Photogenic title for Miss Minors, having won the Miss Photogenic portion in the 2004 Miss Teen Bermuda, where she placed 2nd runner up.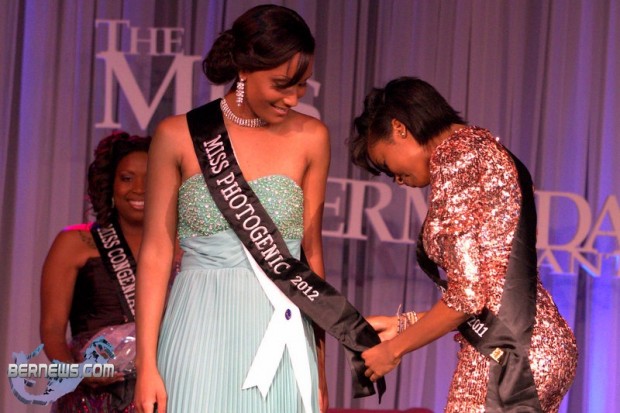 Miss Pembroke Chelsy Furtado was 1st runner up, Miss Devonshire Lene Hypolite was 2nd runner up, Miss Smiths Dwanae Smith was 3rd runner up, Miss Warwick Deshona Perinchief was 4th runner up, while Miss Hamilton Parish Dashunte Furbert won the Miss Congeniality title.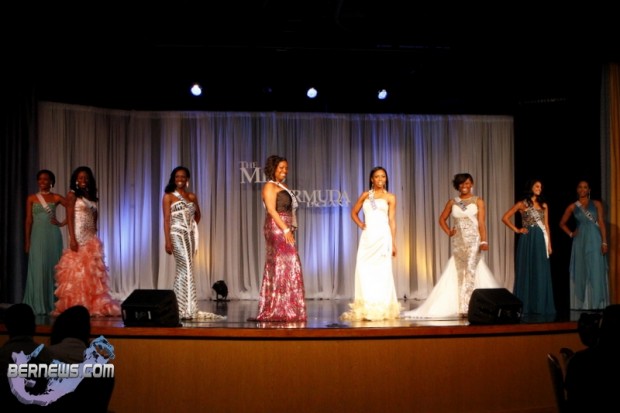 The show was hosted by Patrina "Powergirl" Paynter and Nadanja Bailey, and the judges were Glenn Jones, Kristy "Miss Thang" Burgess, pageant promoter Terry Smith, and former beauty queens Sophia Cannonier and Colita Joseph-Cook.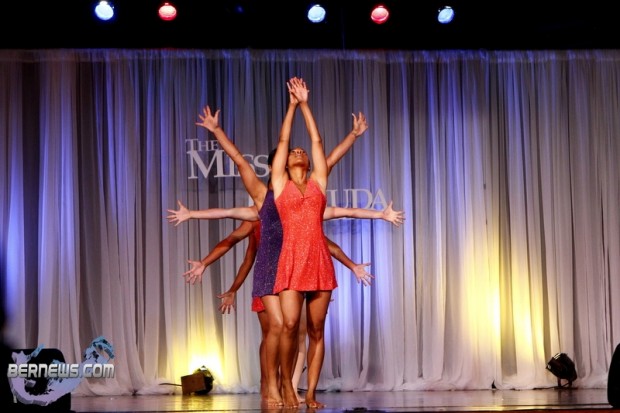 The evening also included performances by teenager rapper Jelani, United Dance Productions and local singers Devaune Ratteray and Sia Spence [pictured below].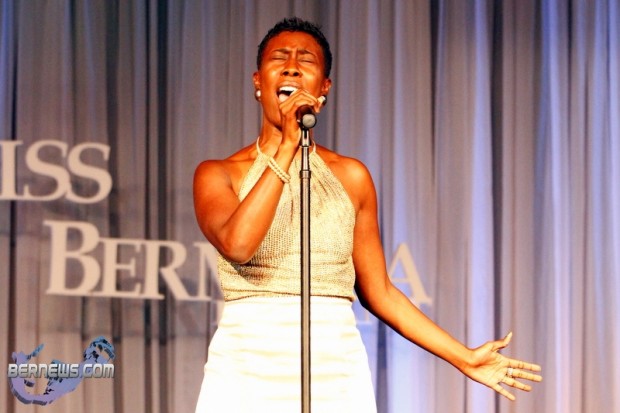 Miss Minors is a Berkeley Institute graduate, and has an Associates Degree in Art and Design with Distinction from the Bermuda College. She presently lives in London where she is studying for a BA (Hons) in Fashion Design at the University for The Creative Arts in Rochester.
A well known model on the local scene, Miss Minors has modeled in numerous fashion shows across the island since the age of 14, walked the catwalk during London Fashion Week, served as a hair model for the renowned salon Vidal Sassoon and participated in Salon International.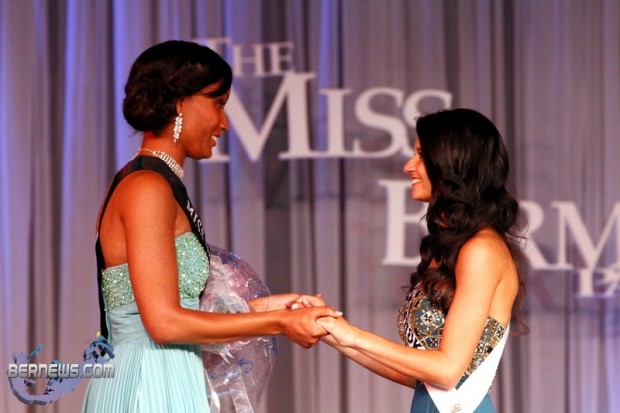 When asked why she entered Miss Bermuda in a prior interview, Miss Minors said, "I want to play a part in writing Bermuda's History by representing Bermuda Internationally in the Miss World Pageant. Living in London, I am an ambassador for Bermuda everyday and always promote our island.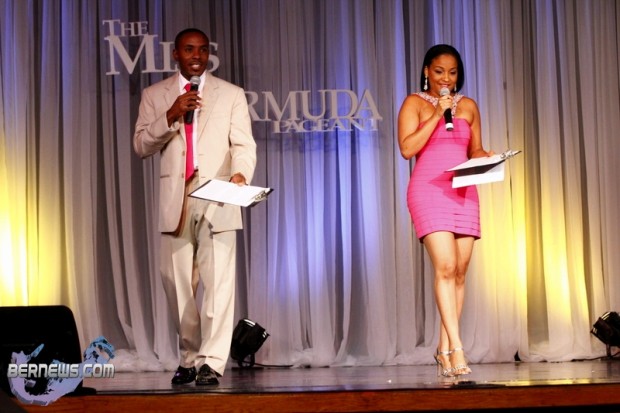 "I am very proud and passionate about my country. It is said that our island community is in a time of conflict with the rise of gang violence, lack of respect for others, and financial instability with the recession.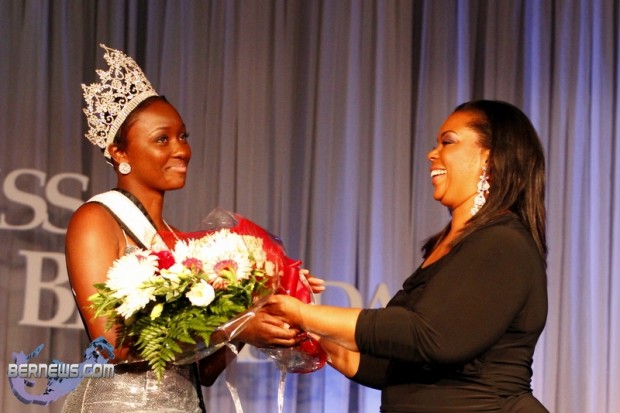 "By becoming Miss Bermuda and entering Miss World we can put these problems aside and bring our community together for one night to support their own. I have also entered this competition to boost my confidence in public speaking and to develop leadership skills so that I can be an excellent role model for young women.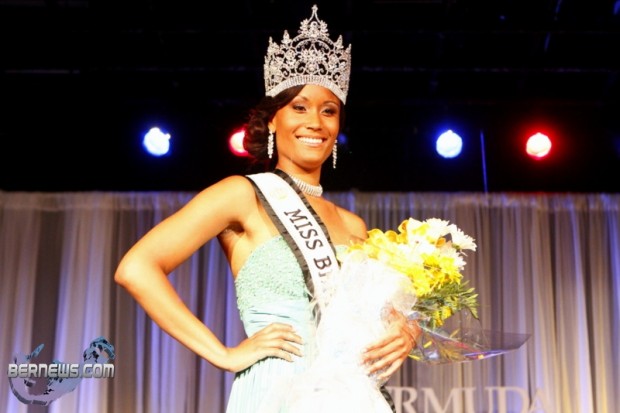 "I would like to encourage others to step outside their comfort zone and try something new which can be very beneficial to their well being. Furthermore, I would like to enhance my deportment by becoming more ladylike and poised so that I can embody the qualities that Miss Bermuda should posses. With this experience I am able to accomplish these goals set forth."
Miss Minors will compete in the 2012 Miss World Pageant in Inner Mongolia, China next month, with 120 nations expected to send representatives. You can see many of the contestants from around the world here on Miss World's website.
Read More About
Category: All, Beauty/Fashion, Entertainment, News, Photos, Style & Beauty