As of 8.30am this morning [Sept 6] both the liquid substance and foul odour remain at Bakery Lane in Pembroke. The substance started flooding the area yesterday, with the foul smell permeating the area.
Bakery Lane at 8.15am this morning: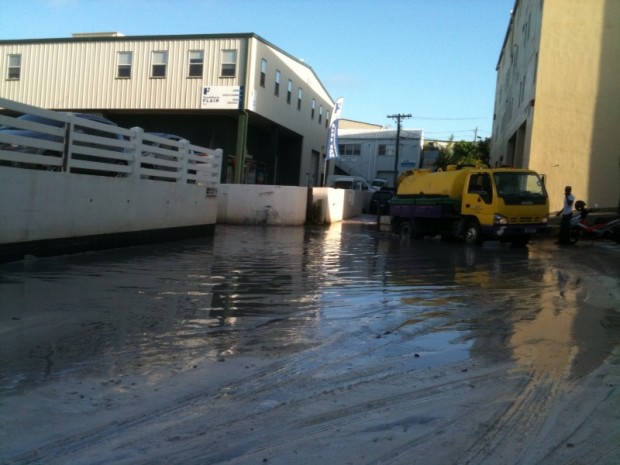 Some workers in the area are extremely unhappy with the situation, pointing out Hurricane Leslie is bearing down on us and saying they really do not want the foul liquid to be blown all over their businesses as the storm winds come to pass.
We asked the Department of Health for comment about this situation yesterday, they have not yet responded however we will update as able. You can  view the story and videos from yesterday here.
Read More About