[Updated] Bakery Lane in Pembroke is flooded with some form of liquid this afternoon [Sept 5], which has a rather unpleasant foul odour.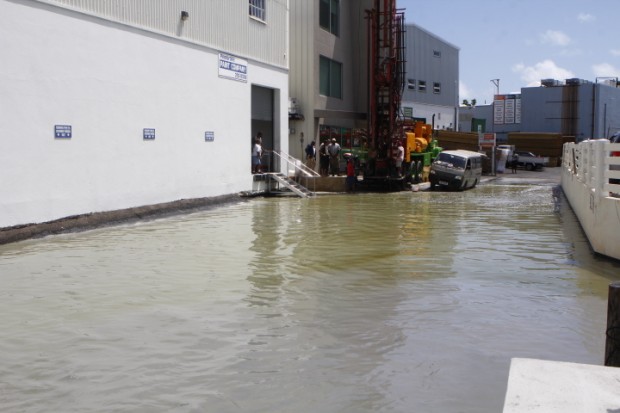 Some of the workers and customers in the area could be seen shielding their noses as they walked around. The flooding is only a few inches high, however all the car drivers we have seen thus far have declined to drive through the substance, instead choosing to turn their vehicles around and take another route.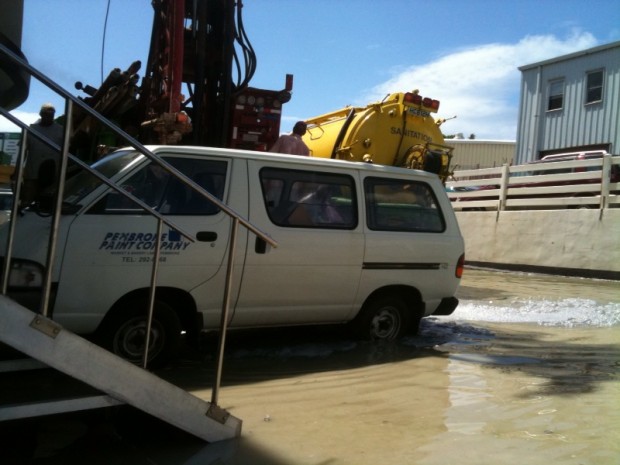 The deepest of the flooding is in the area by Pembroke Paint Company and Rayclan,  and a sanitation truck has been seen in the area. Unofficial reports from people on the scene indicate the substance started coming up while drilling was being performed in the area.
We will update with additional information as able.
Update 2.00pm: The sanitation truck is coming back and forth, picking up loads of the substance and taking it away. The smell is strongly permeating the area and some of the workers from businesses in the area have expressed their displeasure with the situation, saying the stench is turning off their customers and affecting business.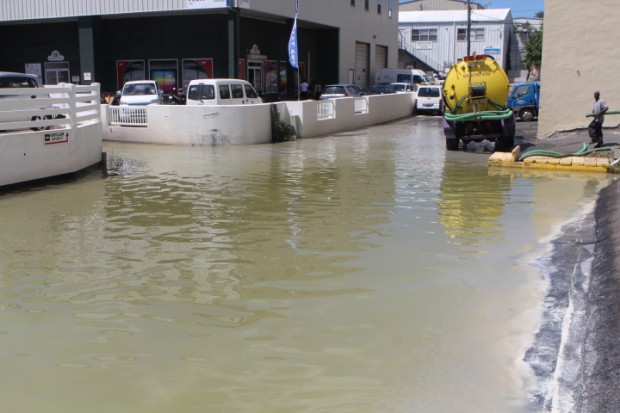 Update 2.55pm: David Swift of Pembroke Paint Company said there has been overflow from the sewage tanks at a neigbouring business [Buzz Restaurant] for some time, and he has expressed concern about it before. The full video interview with Mr Swift is below.
Speaking about the drilling, Mr Swift said: "I am really upset they had to do it right now, even after going to them and asking them to do it after hours. The Health Department said they would do it after hours, but they went ahead and did it this morning, and here is the result."
"This is all sewage. It is definitely sewage and stuff all mixed up inside this pond water," said Mr Swift.
Read More About