[Updating] All the island's students are now back in school, with public school students going in this morning [Sept 11], joining the private schools students who returned a few days ago.
Minister of Education Dame Jennifer Smith, who was joined by Education Permanent Secretary Warren Jones, attended schools the west end which included Somerset Primary, West End Primary, Dalton E. Tucker Primary and Paget Primary.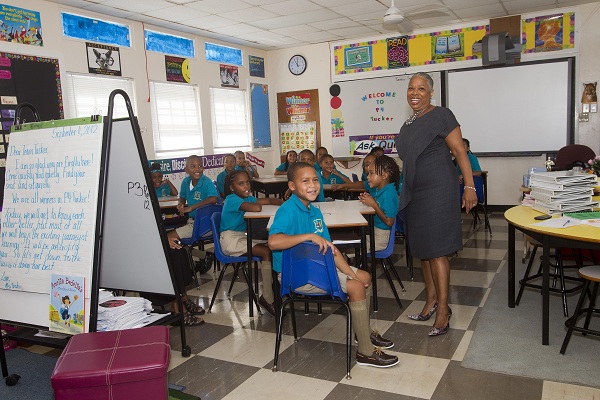 Dame Jennifer said: "The start of a new school year, like the start of a new day, offers the promise of a fresh beginning. Today, PS Jones and I took the opportunity to wish new and returning students a wonderful new school year full of learning.
"We saw many wide-eyed and excited 5, 6 and 7-year-olds (as well as a few nervous 4-year-olds) as they embarked on the next step of their educational journey.
"I was pleased to see that teachers and schools were ready to begin on the first day. I encourage all of our students to sponge up the knowledge that awaits them, to study hard and enjoy every moment of their school experience.
"And to the principals and teachers at each of the schools I visited, I thanked them for their commitment to providing the necessary tools and support for all of their students' learning needs," concluded Dame Jennifer.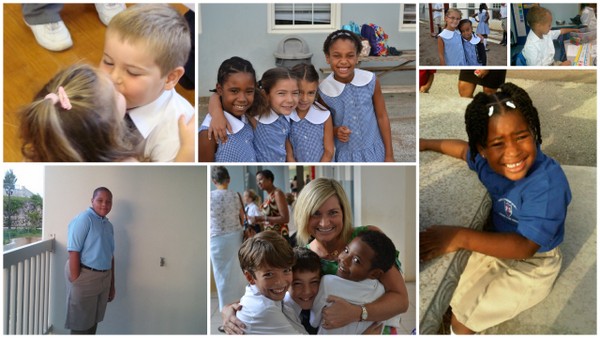 Between Part #1 [view here] and Part #2 the gallery features students from schools island-wide including East End Primary, St George's Prep, St George's Preschool, Mount Saint Agnes, Whitney Institute, Elliott Primary, Little Learners Preschool, TNT Middle School, Elliot Primary, CedarBridge Academy, Francis Patton Primary School, St. Davids Primary, Heritage Nursery & Preschool, Aerie's Adventures Nursery & Daycare, Prospect Primary, Northlands Primary, Building Blocks Academy, Port Royal, Paget Primary, Devonshire Pre School, One Upon a Time Nursery, Saltus, Warwick Academy, West Pembroke, Seasons Learning Center, Somersfield Academy, Bermuda Institute, Sandys Middle School, St David's Preschool as well as home schooled students.
Click to enlarge photos:
[Thanks to all the parents for sending photos!]
Read More About