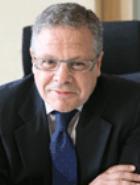 The Ministry of Environment, Planning and Infrastructure Strategy announced that Mr. Philip Micallef, has been identified to serve as Chief Executive Officer, Designate, of the Bermuda Regulatory Authority [RA].
Mr. Micallef will leave his current position as the Executive Chairman and Chairman of the Board of the Malta Communications Authority to serve as CEO for the RA.
He holds a B.Sc (Eng.) degree in electrical engineering from the University of Malta and an MBA from the University of Warwick. Mr. Micallef has extensive experience in middle and senior management roles from the last 25 years with various organisations in the Information and Communication Technology (ICT) and Telecommunication sectors across Europe.
Between 2000 and 2002, Mr. Micallef served as a Government-appointed Director on the Board of Maltacom plc. In 2004 he was appointed the first Chief Executive Officer of Malta Enterprise. In 2006, he was appointed Chief Executive Officer of Melita Cable plc. and then, a year later, he also led the Melita management team in the auction process which resulted in the sale of the company to the current shareholders.
Minister of Environment, Planning and Infrastructure Strategy Marc Bean said: "I expect that Mr. Micallef will find many similarities between Malta and Bermuda. Like Bermuda, Malta is a small and diverse island, with highly developed financial and tourism sectors. Malta is a member of the European Union, which provided the model for much of our reform legislation."
It is anticipated that the RA Commissioners will appoint Mr. Micallef at their initial meeting on 2 January 2013. In the interim, he will work informally with Minister Bean, the RA Commissioners and their external advisors to keep the reform process moving forward.
"The identification of a new Chief Executive is another significant step forward in facilitating regulatory reform in Bermuda," said Minister Bean. "Last month I announced the selection of the three Regulatory Authority Commissioners, who will begin their terms on 2 January 2013.
"I also announced the start of the pre-consultation process, to gather comments from industry and the public regarding licensing and market definition issues. Taken together, the measures we are taking will ensure that the RA will be able to convert the licenses of existing A, B and C carriers to Integrated Communications Operating Licences ("ICOLs") by 1 April 2013.
"This move will benefit Bermudian businesses and consumers by increasing competition which, in turn, will bring greater efficiency and more innovation to the sector under a modernised regulatory regime."
Mr. Micallef has worked with companies such as Management Systems Unit (MSU) in Malta, Olivetti in Italy, USA, Switzerland and Spain, Societe Internationale de Telecommunications Aeronautique (SITA) and France Telecom Equant (now Orange Business Services) in France.
In 2008, Mr. Micallef was appointed Executive Chairman of Malta Communications Authority, the regulatory body responsible for the electronic communications and postal sectors, spectrum management, e-commerce, as well as e-inclusion and e-business initiatives from strategy formulation to implementation.
Malta was one of the first countries to transpose the EU Telecommunications Framework into Maltese legislation in June 2011. Malta, together with Ireland, was the first EU country to ensure that mobile number portability (which enables mobile telephone users to retain their mobile telephone numbers when changing from one mobile network operator to another) is carried out by telecom operators in one day.
"Mr. Micallef's extensive experience in a telecommunications regulatory environment will enable the Bermuda Regulatory Authority to assume its critical position of governing Bermuda's telecommunications sector effectively and confidently," said Minister Bean.
"As the Chief Executive Officer he will be responsible for the day-to-day operations of the Authority, and will work with his fellow Commissioners and telecommunications providers to ensure that Bermuda can take full advantage of the rapid developments in the field."
Read More About
Category: All, Business, technology