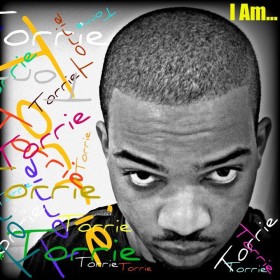 The police have named the young man who was killed in a cycle accident yesterday morning [Jan 19] as 25-year-old Torrie Baker of St. George's.
A police spokesperson said: "The Bermuda Police Service can now confirm the death of 25 year old Torrie Baker of St. George's.
"Mr. Baker was seriously injured in a single vehicle rental cycle collision around 2:05am Saturday, January 19th on Mullet Bay Road in St. George's.
"Mr. Baker was taken to King Edward VII Memorial Hospital via ambulance where he was pronounced dead by an on call doctor at 3am Saturday.
"A Family Liaison Officer has been assigned to Mr. Baker's family to assist them at this tragic time."
Starting from early yesterday morning, tributes began to pour out on social media for the 25-year-old aspiring singer and songwriter, with dozens of people expressing shock and grief.
The island's entertainment community has noted the passing of one of their own, with the Chewstick Foundation tweeting they know Mr Baker will be "singing in heaven," and reggae singer Collie Buddz extending his condolences to Mr Baker's family, saying his thoughts and prayers are with them.
Mr Baker had maintained an active presence on various online sites, with his posts showing his love of music and hopes and aspirations.
His social media posts indicated he was a positive young man, often taking the time to respond to online commentators who complimented his music, with his thanks sometimes accompanied by "God Bless."
His SoundCloud page said: "The creativity in my head is melodies and lyrics that come out of my mouth!" Another online music profile noted he has been singing since he was 4, writing since he was 13, and he "never forgets the one who gave him his talents – God."
He performed at various events locally, and had released a number of songs over the years, with some receiving airplay on the local radio stations. One of the songs he released had an anti-violence theme, entitled "Put the guns down".
"We have got to put a stop to this," he sang. "Put the guns down, we need unity, just chillout. We have to put a stop to this, too much trouble in Bermuda."
The police said the investigation into the fatal collision is ongoing and witnesses or anyone with any information should contact PC James Eli at the Roads Policing Unit directly on 247-1139.
A police spokesperson said: "Specifically, PC Eli would like to speak with anyone who may have been at the scene or travelling through the area around the time of this fatal collision, as well as anyone who was with Mr. Baker immediately prior or knew his whereabouts on the evening of Friday, January 18th. The Bermuda Police Service extends condolences to the family & friends of Mr. Baker."
Mr Baker's death was the third road fatality of 2013, the death of 31-year-old Haile Matthews on Jan. 18 was the second, and the death of 51-year-old Andrew Peniston on Jan. 6 was the first.
Minister of Tourism Development & Transport Shawn Crockwell extended his condolences, saying it "is truly tragic to lose two young men on our roads within just 24 hours."
He said the Ministry will continue to advocate for improved safety on the roads through the Road Safety Council, public awareness and programmes like Project Ride; and also noted that Cabinet will be discussing measures to improve safety on our roads.
- Photo via Mr Baker's social media
Read More About
Category: Accidents and fires, All, News