The Gilbert Lamb Family Fun Day took place today [Mar 29] in St David's, with a host of events including music, a tug-of-war contest, Michael Jackson dance display, hot dog eating competition, beer drinking competition, kite flying, bike racing and of course the famous Mohawk Grand Prix Go-Kart race.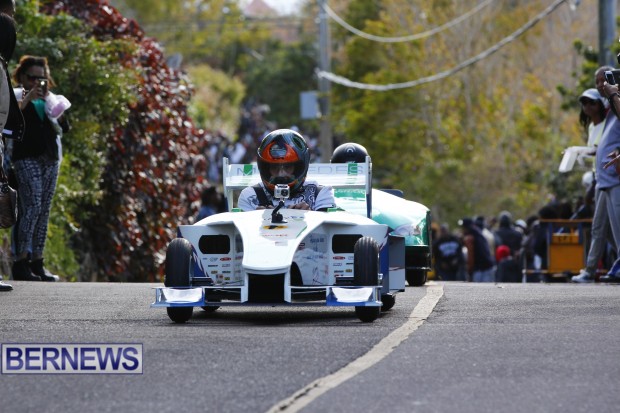 As always the east end event attracted a large crowd, and a few rain showers through the day sent people scurrying for cover. During the Mohawk Grand Prix one of the lead go-karts lost control and someone was injured and received medical care.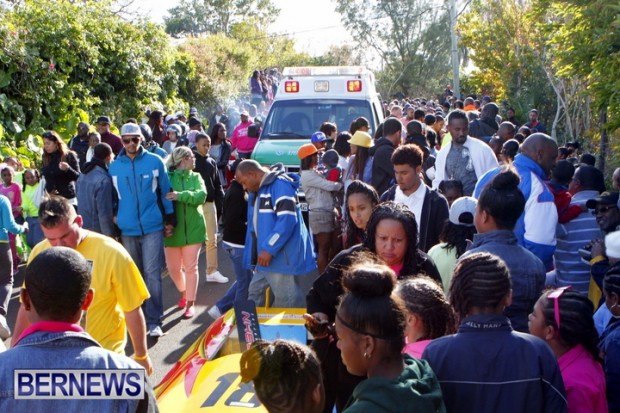 One of the go karts in the race was called "GP1″, and when Premier Craig Cannonier arrived there were calls from attendees for the Premier to take a spin in "GP1," which he did to the crowd's amusement.
In addition to the Premier, other politicians present included Environment Minister Sylvan Richards — who earlier suffered defeat in an egg-n-spoon race — as well as PLP MP Lovitta Foggo, the area representative.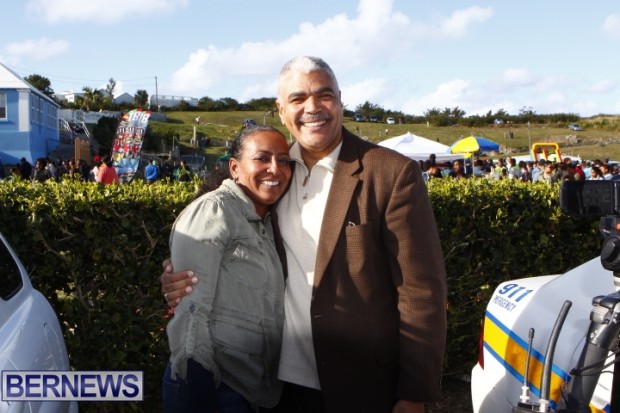 Vendors were on hand with goods for sale, including the traditional holiday fare of hot cross buns and fishcakes. You can view all our coverage of the annual Gilbert Lamb Family Fun Day here, and all our coverage of Good Friday here.
Click to enlarge photos:
Read More About