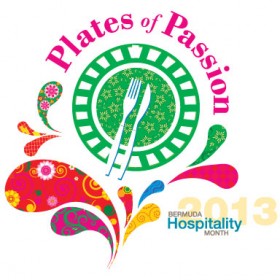 Ten of Bermuda's top chefs will be partnering with Bermuda College culinary students for the unique "Plates of Passion" dining experience on April 25 as part of Hospitality Month.
Each chef team will utilize the same key elements to create their own signature menu and every course will feature fresh, seasonal and local ingredients.
There are 10 seats at each table; each seat features the menu of a different chef team.
The "Plates of Passion" event will be held at the Bermuda College Cafeteria non, Stonington Avenue, South Road, Paget and gets underway at 6 p.m. with cocktails and canapes to be followed by a gala four course dinner paired with wines
Five chef menus will feature beef tenderloin in the main course, five will feature fresh fish.*
Tickets are $150 each and are available through Premier Tickets Bermuda.
Orabgisers have reserved a "Plates of Passion" connoisseur table for guests who want to maximise this experience. Guests will enjoy the same chefs menu plus:
A private tour of kitchen to meet the chef teams
3 bottles of Veuve Cliquot for the table
Each seat will have a copy of one cookbook to be individually autographed by its Chef author: either "Bon Apetit" by Chef Jean-Claude Garzia, "Amore Bermuda" by Chef Livio Ferigo or "Chefs Don't Feel Pain" by Chef Jonny Roberts
Post-event catered, private wine tasting at Goslings Wine Cellar for 20 persons and more
Bidding for the connoisseur table starts at $2500. Increments are in $100. Bids will be updated daily on PTix.
Bids can be made by emailing klacey@bhi.bm and info@premiertickets.bm
Required information should include the full contact details of the party responsible for the final purchase should yours be the winning bid. You will be alerted when a bid is received that tops any you have made and can respond accordingly.
Bidding closes at midnight on April 12.
Proceeds will fund Bermuda College culinary arts programme's scholarships, and support Bermuda Hospitality Institute programmes.
Read More About
Category: All