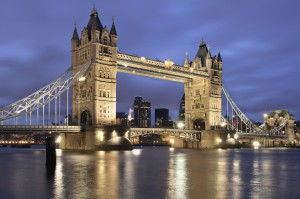 The UK's Guardian is carrying a column saying that as Bermuda is "utterly dependent" on its relationships with the UK and US, the UK can refuse to recognise the legitimacy of Bermuda corporations to "force Bermuda to fall into line."
The article is written by Jack Blum, who is listed as a "senior advisor to the Financial Transparency Coalition, a network of major NGOs campaigning against secrecy in the financial system that harms economies in the developing world."
It says, "If David Cameron wanted to, he could force Bermuda to fall into line and simultaneously put Britain's house in order.
"The British prime minister holds all the constitutional aces in relation to Bermuda. But the real issue is whether he has the political will to exert that power. It seems the perceived 'independence' of the overseas territories provides a convenient excuse for the Cameron government to have it both ways. The prime minister can say he is all for transparency and then fail to achieve it by blaming a small, remote island for blocking its implementation."
The article continues: "Bermuda really is utterly dependent. It relies on its relationships with the US and the UK for everything. Although blessed with a superb climate, good beaches and a few marvellous golf courses, it even lacks the water to support its 69,500 citizens.
"The Bermuda economy lives and dies on its connections with the City of London and the American financial system. To end Bermuda intransigence, all the UK needs to do is refuse to recognise the legitimacy of Bermuda corporations and cut off Bermuda connections to the UK insurance market."
The point saying Bermuda "even lacks the water to support its 69,500 citizens," prompted one of their website commentators to point out that "Bermuda has copious rainfall and a large proportion of citizens collect water via the roof of the house and store it in large tanks underground."
Another comment — left by somebody identifying themselves as a Bermudian — said, "Do not blame Bermuda for your inadequacies to run your own country and collect tax dollars. Do not blame Bermuda for your lack of oversight within your own borders.
"Bermuda did not cause the banking collapses or the Ponzi schemes which took place right under the noses of the SEC and the FSA. They did not happen in Bermuda. We have been self-governing since 1609. Cameron knows better than to try and muscle with Bermuda. Get your own house in order before you point the finger."
The article ends by saying, "Let us force Bermuda to open its doors and windows to sunlight and see how real democracy reacts to what we see." The full article can be read here on the Guardian's website.
Premier Craig Cannonier will hold a press conference later today [June 18] where he will provide an update on his recent trip to London. The Premier, accompanied by Finance Minister Bob Richards, attended the meeting along with representatives of other British Overseas Territories and Crown Dependencies.
British Prime Minister David Cameron had asked senior representatives of the various island and territories to London on to discuss tax issues and information before the G8 summit. Prior to that, Mr Cameron had written a letter to the Overseas Territories asking them to "get their house in order" when it came to international tax codes.
Read More About