Rain did not deter thousands of spectators from making their way by land or sea to the Annual Cup Match Classic on Friday [Aug 2] at the St George's Cricket Club.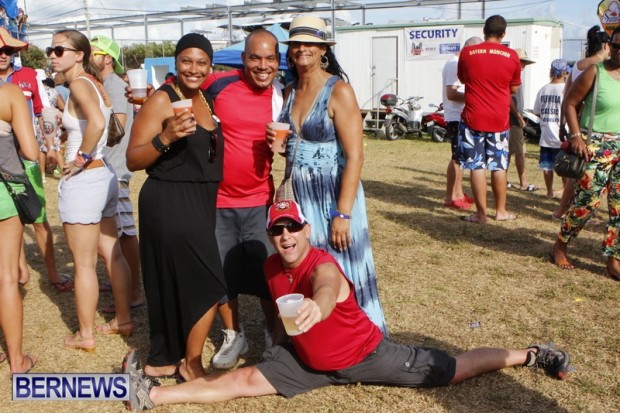 Records had already been broken on the field when Janeiro Tucker became the all time leading run scorer and the first player to score four centuries in Cup Match. During rain delays, children took to the field playing cricket and running about enjoying themselves.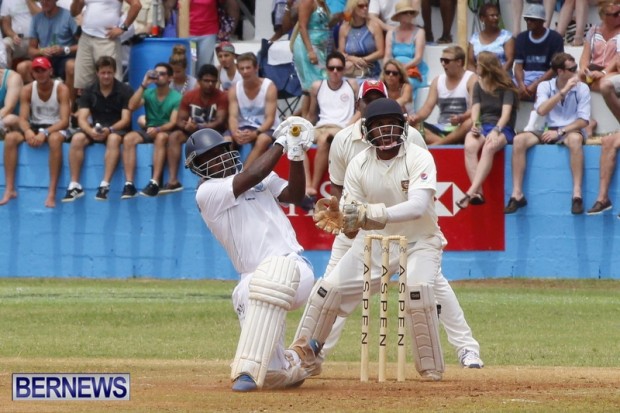 Off the field was a mix of intent game fans watching every ball bowled and those wandering the grounds enjoying the social interaction of meeting new people and spending time with friends and family. One of the traditions of Cup Match is always the display of a wide variety of fashions, and this year did not disappoint.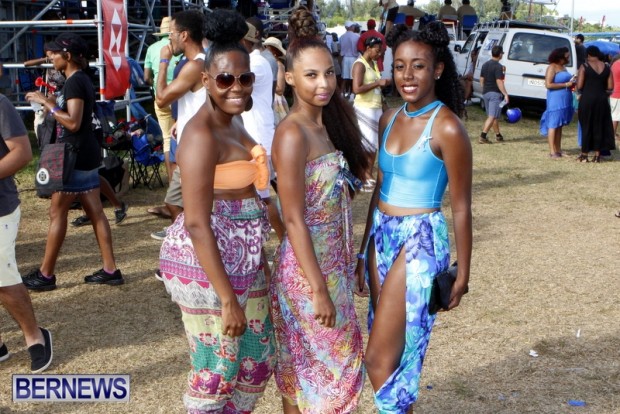 The girlfriend of Somerset captain Jekon Edness made it quite clear who she supported, with two her of fingernails having depictions of the Somerset skipper, one of him raising the Cup at last year's Cup Match.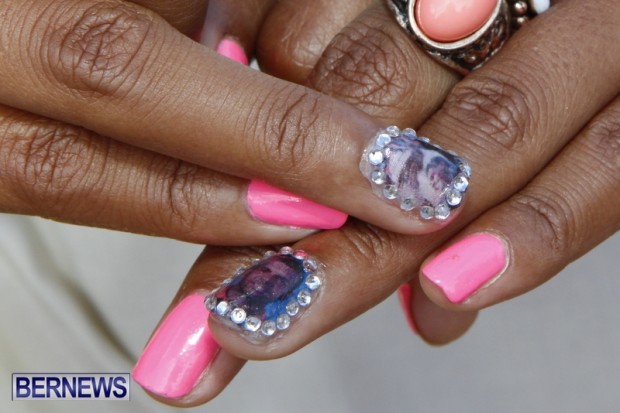 The fake duck made its re-appearance on the field again this year, this time being dragged out after Christian Burgess went out for a duck. The duck even got a mention from Governor George Fergusson at the presentation, who said he had never quite seen anything like it.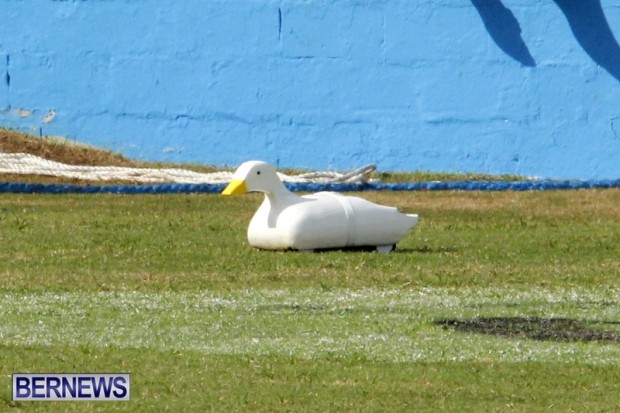 Scaffolding rising up above the grounds provided great vantage points for sponsors and the various "camps" that decorated and stocked their areas to personal taste. One spot showed of a hand made banner made of t-shirts including approximately thirteen RIP tribute shirts of family members and friends who have passed.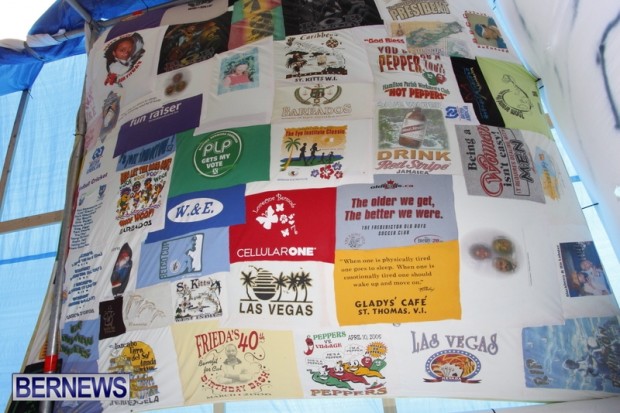 Some vendors ran out of ice towards the end of the second day, but the heat did not deter the crowds that gathered under the tents to enjoy the game of Crown and Anchor. People lined up at the different vendor stalls to enjoy the many choices available including several Bermudian favourites such as fish, conch stew, shark hash, snowballs and cocktails.

Click photos to enlarge:
Read More About