In an effort to raise support for Breast Cancer Awareness Month, North Village Community Club joined Johnny Barnes this morning [Oct 24] in greeting commuters into Hamilton.
Premier Players, Youth Players, Parents and Board Members demonstrated their support by wearing their signature pink jerseys and the official "Kicks for Cancer" t-shirts.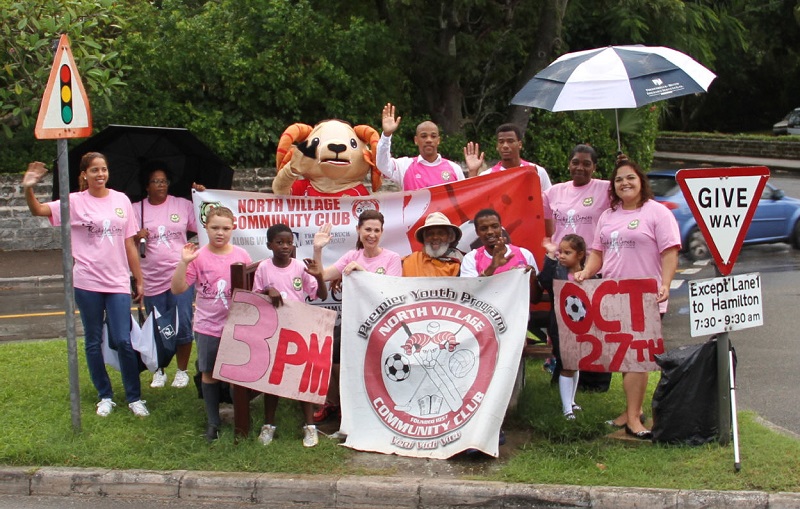 Partner Freisenbruch Meyer Group representatives were also on hand to support North Village in their effort to raise awareness just as they have all month by donating $100 for every North Village goal scored.
"Breast cancer is an issue that touches nearly everyone – we all know someone who has been affected," said North Village President Stephen Coddington. "We're inviting the community to join us in our support of Bermuda Cancer and Health Centre's critical initiatives in the fight against breast cancer by joining us this Sunday for a family fun day and what promises to be a great game".
The 5th consecutive "Kicks for Cancer" campaign comes to a close this Sunday October 27th at home field Bernard Park when North Village takes on Devonshire Cougars.
Freisenbruch Meyer Group has committed to donating $200 for every North Village goal scored during this game.
Read More About