[Updated with photos] The Christmas Boat Parade in Hamilton Harbour is set to get underway at 6.30pm this evening [Dec 7], with the always popular event involving dozens of vessels making their way across the water decorated in seasonal style.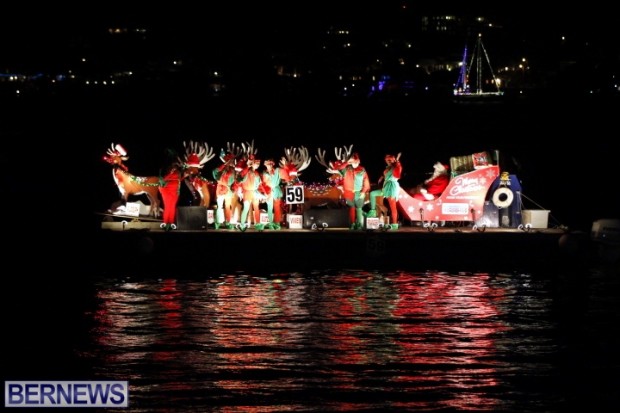 The biennial event will be broadcast on television and online, with viewers able to tune in to watch the holiday spectacle on CableVision's new Harbour camera on channel 97, or watch the live stream here online.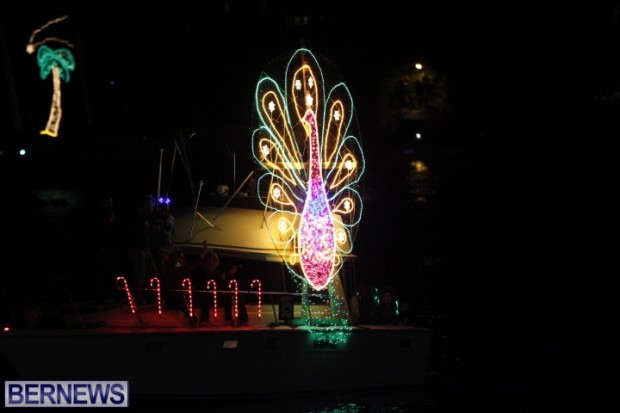 There are a number of road and parking rules that will be in effect from 6pm until 9pm tonight due to the Christmas Boat Parade, with the police issuing a traffic advisory earlier this week.
Update: One boat had lights in the colours of the South African flag saying 'Tribute to Mandela', while another vessel showcased a fully fledged casino theme along with the words "vote" in an obvious reference to the upcoming referendum.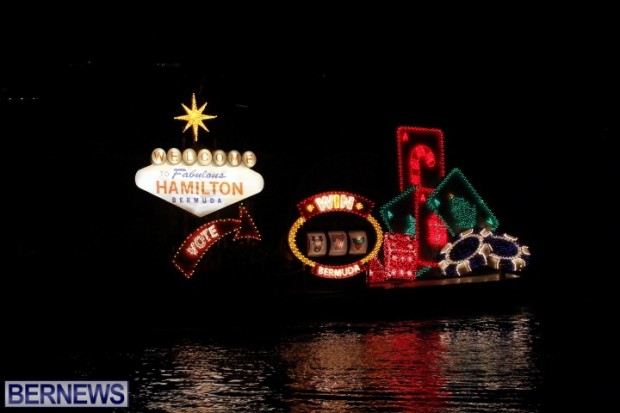 One of the entries featured bagpipers, and an illuminated peacock could also been seen on another boat. The BIOS entry featured the shapes of a turtle and sea horse, and of course there was no shortage of traditional holiday symbols such as Santa Claus, Christmas trees and more.
Update #1: You can view our second set of photos here, and photos/video of the fireworks here.
Update #2: The organisers released the results, and as some had predicted the casino-themed boat won the Best Overall. You can view the full results here.
Click to enlarge photos:
Read More About