Hamilton Harbour turned into an aquatic Christmas wonderland last night [Dec 7] as the biennial Christmas Boat Parade took place, with dozens of boats crossing the waters decorated in a variety of festive themes.
Countless people lined the route for the always popular event, which started with a single firework and culminated in a fully fledged fireworks display over the Harbour.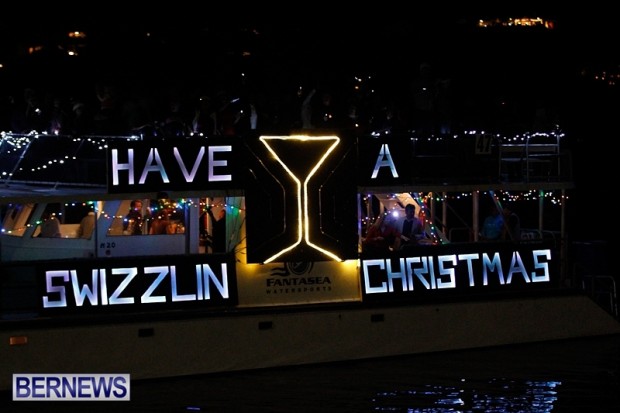 One of the most talked about entries was a boat with a casino theme; featuring dice and cards along with the words "vote" in an obvious reference to the upcoming referendum on gambling.
Another vessel paid tribute to the late anti-apartheid hero Nelson Mandela with lights in the colours of the South African flag saying "Tribute to Mandela," while another boat featured a reds AIDS awareness ribbon.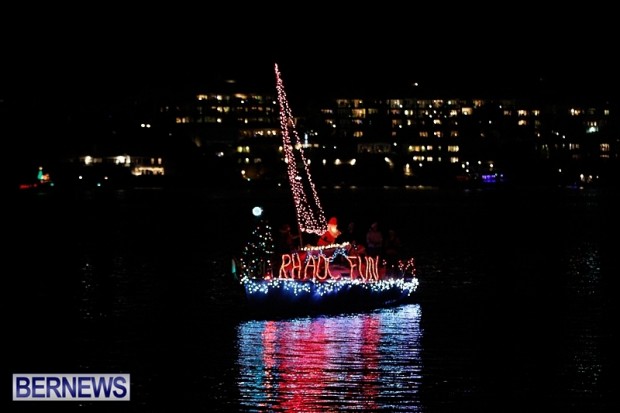 One of the entries featured bagpipers; an illuminated peacock could also been seen on another boat; the BIOS entry featured the shapes of a turtle, sea horse and fish; and another boat featured the traditional Bermuda gombeys.
You can view our first set of photos here, and click to enlarge the ones below:
Read More About