Bermuda is joining the global community in staging a National Celebration of the Life of Nelson Mandela at City Hall on Sunday, December 15 at 4.00pm. The event is a collaboration of variety of organizations and will include contributions from both the Premier Craig Cannonier, and the Opposition Leader Marc Bean.
A spokesperson said, "While Madiba's passing has brought some sorrow and offered a time of reflection, it also provides the opportunity to express happiness for a life well-lived. Hence we are closing this week with a joy-filled celebration of Mandela's legacy, which will include spoken word and music and dance, geared to young and old alike.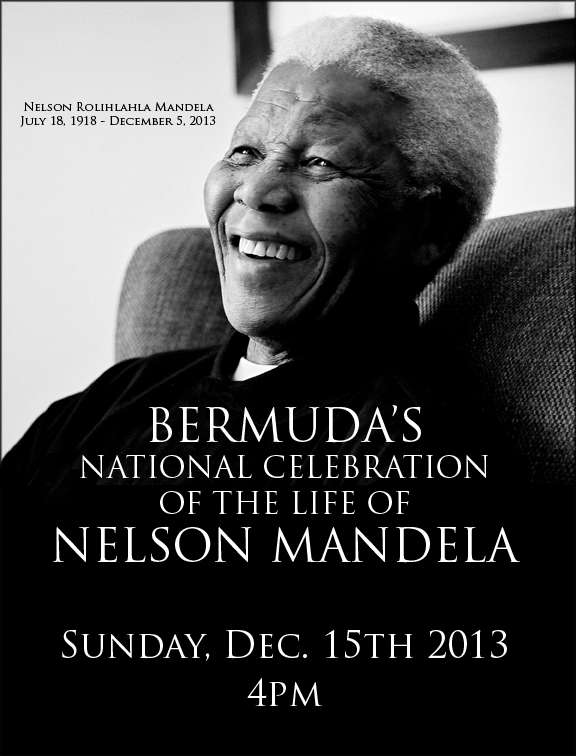 "In this time of peace on Earth and good will to all, we are inviting residents from Town Cut to Dockyard to join this global response. Celebrating Mandela's unique example offers us a useful opportunity to draw from his legacy, which will benefit current and future generations."
Preceding Sunday's events, the Chewstick Foundation will hold candle light vigil in front of their mural of Mandela as a reflection of the power of reconciliation. The vigil will take place on Friday, December 13 at 5.30pm for 27 minutes, marking the 27 years Mandela was incarcerated in his native South Africa.
Read More About