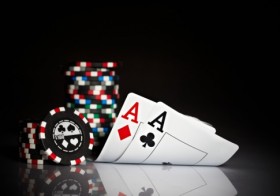 The Cayman Islands Tourism Association [CITA] has noted Bermuda's recent moves on gambling, however said that the Cayman should not rush into following Bermuda.
Last month Premier Craig Cannonier announced that instead of holding a referendum on gambling, the matter will be decided by a vote in Parliament.
The decision resulted in a wide range of reactions, with many praising the Premier for making a bold move while others questioned the decision to not follow through on their campaign pledge.
The decision makes it fairly likely that the laws on gambling will change in Bermuda, with predictions being that the legislation is likely to pass in Parliament.
CITA Secretary Tim Adam, said CITA members, based on survey responses, believe the issue of gambling should be decided only after a public education campaign and a referendum.
"We do not think Cayman should rush into following Bermuda on this," Mr. Adam told the CompassCayman.
"We would need to consider what type of visitors gambling might attract, and there should also be studies done on whether Cayman's existing visitors would be in favor of or against the introduction of gambling," he added.
According to the Compass Cayman report, Mr. Adam suggested Bermuda's decision on gambling would not have repercussions for Cayman and could even backfire.
"As a tourist destination, Cayman has for several years successfully competed against many other Caribbean destinations that already offer gambling, so if Bermuda introduces gambling it is doubtful that would have a significant negative impact on tourist arrivals here.
"Of course it could even turn out that we get some tourists coming to Cayman to avoid Bermuda because of them introducing gambling."
"The pros and cons of gambling and its anticipated socioeconomic impacts would have to be carefully analyzed and shared with the public before CITA could be in a position to make any such recommendation to the government in favor of or against introducing gambling," Mr. Adam added.
Read More About