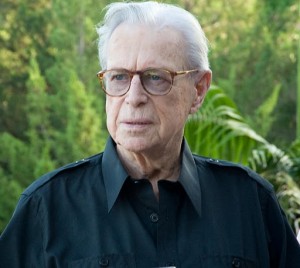 Arthur Rankin Jr., the broadcasting legend behind holiday specials such as "Rudolph the Red-Nosed Reindeer" and "Frosty the Snowman" has died.
Mr. Rankin was 89 years old and and a long time resident of Bermuda.  He is survived by his wife, Olga, and his two sons.
Mr. Rankin was perhaps best known for his work on the beloved holiday animated film "Rudolph the Red-Nosed Reindeer."
Originally aired on December 6, 1964 on NBC, "Rudolph" was the first stop-motion television special made by Mr. Rankin and his longtime business partner Jules Bass, and it remains the longest-running, highest-rated show of its kind in the history of American television.
Based on the song by Johnny Marks, which was in turn taken from the 1939 poem of the same title written by Marks' brother-in-law, Robert L. May, the special aired eight times on NBC.
Since 1972, "Rudolph" has been a mainstay of CBS' holiday programming, and that tradition continues today.
It is one of four 1960s animated Christmas specials still being regularly telecast, remaining in good company with films such as "A Charlie Brown Christmas," "How the Grinch Stole Christmas," and "Frosty the Snowman," another work by Mr. Rankin and Mr. Bass.
While best known for his work in animated films, Mr. Rankin, a writer, director, and producer, later branched out from animation into live action films and television productions in the 1970s.
Among his many other credits are two made-for-television movies shot largely in Bermuda: the haunting cult classic "Bermuda Depths" [1978], which starred "Rudolph" narrator Burl Ives and Carl Weathers, and "The Ivory Ape" [1980].
Besides his work on animated holiday films and live action cult classics, Mr. Rankin is also well-known for his work in producing a total of 130 episodes of the popular 1980s cartoon "ThunderCats," a show that was in syndication from 1985 to 1990 and retains a loyal cult following around the world to this day.
In the early 1960s, Mr. Rankin and long-time partner Jules Bass founded the film production company Videocraft International — later called Rankin-Bass — and the two worked closely together for many years, co-directing and producing a wide array of stop-motion animated features and cartoons, perhaps most famously the holiday-themed television specials.
The company went on to become a true innovator during the early days of stop-motion entertainment.
Long retired from film-making prior to his death, in recent years Mr. Rankin has lectured on the entertainment industry and directed two plays which were staged at City Hall.
He was married to Olga Rankin, who in 2010, at the age of 65 became the oldest newly qualified lawyer called to the Bermuda Bar.
Read More About
Category: All, Entertainment, Films/Movies, News