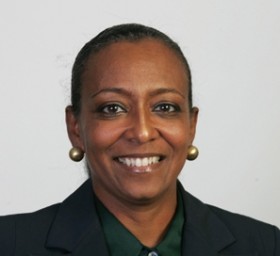 As the six months of review about the Lamb Foggo Urgent Care Centre continues, St. David's MP Lovitta Foggo has asked will the promise of keeping it open be kept.
Last year the Bermuda Hospitals Board announced that they would close the St David's medical facility, citing financial constraints.
The Opposition raised strenuous objections, and on 21st November 2013, then-Health Minister Patricia Gordon Pamplin announced that she directed the Bermuda Hospitals Board to keep Lamb Foggo open until an "alternative plan is worked out," which she said anticipated will take no more than 6 months.
Ms. Foggo said, "Just a few short months ago, the people of St. David's united with Bermudians from across the island, in an effort to save the Lamb Foggo Urgent Care Centre from being shut down by the Bermuda Hospital Board [BHB]/OBA.
"Over the years, many of us have come to see this facility as a godsend having observed and experienced first hand the benefits of having a facility of this nature here in the east end.
"For that reason, thousands of Bermudians, from all walks of life, came together without regard to race or political affiliation, to keep Lamb Foggo open.
After gathering thousands of signatures and holding a protest on the steps of Parliament, we witnessed Premier Cannonier say, 'I believe that in the process of this, there was no consultation and there was error in no consultation….As we move forward, we need to ensure that the east end is supplied with a unit which will meet the needs of the people."
"In fact, he stated unequivocally, that Lamb Foggo would remain open. When further questioned by the public to ensure that he was not implying for the six months only, he gave his assurance pointing out that he made his comment in front of all Bermuda, so the people could rely on his word.
"The Premier did the right thing! As the six months of review continues, the question begs will the promise be kept? Is the BHB trying to have this decision rescinded? Why you may ponder?"
Read More About