Orange Bay Company recently presented a $5,100 check to the Kaleidoscope Arts Foundation in support of the foundation's Art & Me Programme.
Rudolph Morris, Co-owner of Orange Bay Company presenting the check to Fiona Rodriguez Roberts, Founder & Director, Kaleidoscope Arts Foundation: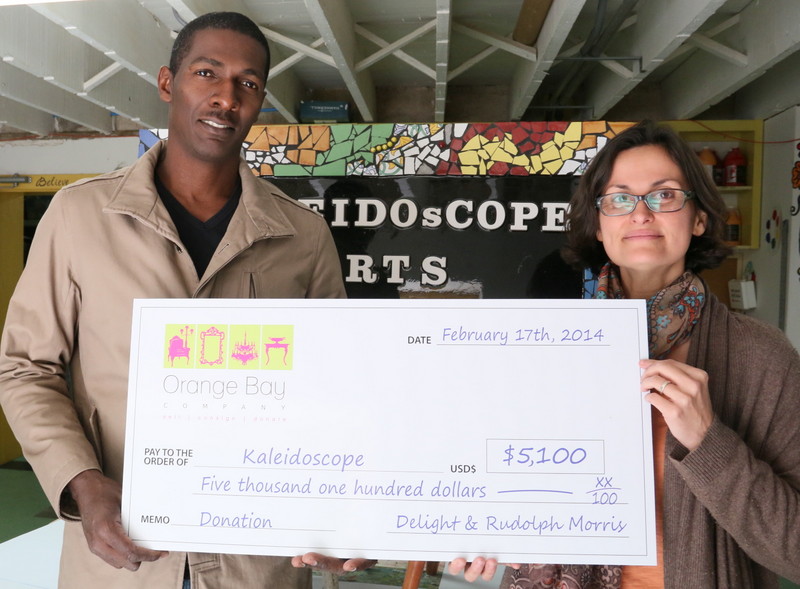 A company spokesperson said, "Despite a tough economic environment, Orange Bay Company has raised $5,100 for the Kaleidoscope Art Foundation's Art & Me Programme with the help of local community partners and sponsors."
Since opening in 2009, Orange Bay Company has organised an annual charity fundraiser each year and to date, its efforts have resulted in more than $70,000 in donations to local charities over the years. Recipient charities have included The Bermuda National Trust, The Sunshine League, SPCA, The Salvation Army, The Reading Clinic and Teen Haven.
[Photo by AB Wilson Photography]
Read More About