Alan Gordon says "immediate amnesty" must be granted to persons growing cannabis for gravely ill patients who cannot afford medicine with or without a permit.
"There is only one way to allow the immediate medical cannabis called for by the CRC Report," said Mr. Gordon, saying he was speaking for an unofficial collective of nearly two dozen Bermuda growers. "
"We need to just do it instead of just shuffling paperwork. 80 small medical grade cannabis trees are available to start, and over 50 medical cannabis strains are currently on the island".
The activist said he has a "stack of cancer and MS patients' letters discussing a life-or-death need for medical cannabis in some cases, or in other cases discussing ailments so debilitating that many readers would be moved to tears."
"Some patients are stuck in Bermuda, where affordable medicine is non-existent, and some Bermudian patients are stuck in America, doing remarkably well, but unable to come home with life-saving medicine," Mr Gordon added.
Photo provided by Mr. Gordon showing what he said was a Bermuda-grown seedless medicinal indica variety cannabis, covered with tiny white oil-bearing glands, the source of the plant's medicine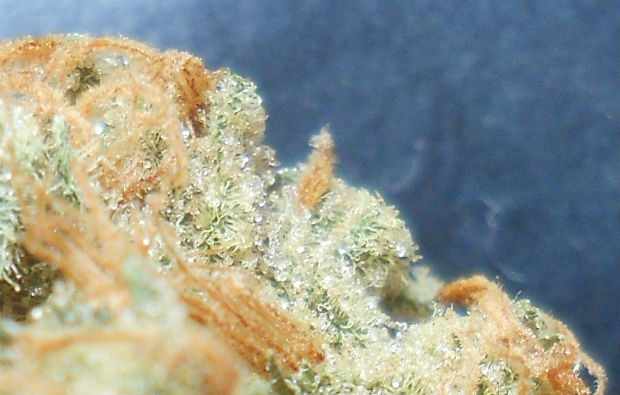 "Life-saving medicine should not be delayed by bureaucracy and forms – cancer patients shouldn't wait one more day, nor be asked to break the law," said Mr. Gordon, calling delays a result of "Bermuda dawdling and taking too long to emerge from the Victorian era."
According to Mr. Gordon, "absurdly high prices for cannabis mean that medical cannabis will be neither affordable nor safe, even for home-grows, so long as the crop is banned for the public."
"If Government means to allow medical access, then they need to do so. There are no other options, since importing is not viable and experienced local growers won't reveal their identities without amnesty," the activist said.
"There can be no affordable medical cannabis unless the price is lowered, which cannot occur without devaluing the crop's scarcity via home grows, and not by dictating that it be smuggled in."
Photo provided by Mr. Gordon showing what he said was Bermuda-grown sativa variety cannabis which has been allowed to go to seed for future generations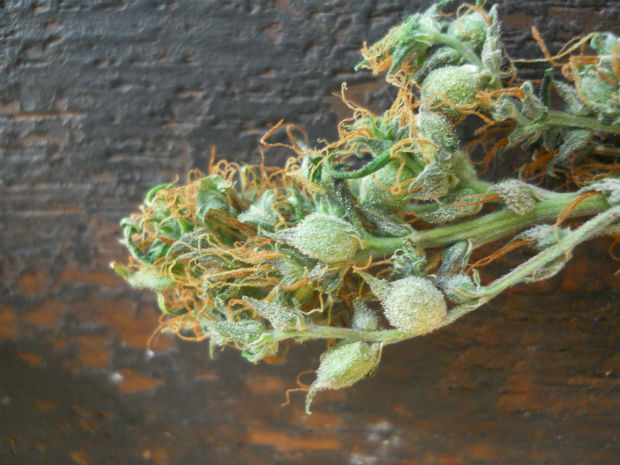 Mr. Gordon says that Canadian court precedents suggest that in medical circumstances, the courts here are "likely to strike down the cannabis ban entirely because the law grants medical permits, but no actual cannabis."
"If we're not allowed to grow, then life-saving medicine is being withheld by our laws, it's that simple," said Mr. Gordon. "I won't wait, because lives are at stake."
"Mr. Gordon says he generally respects authority and does not feel he is breaking the law under these circumstances, but that patients should not have to gamble on or worry about such things, and should instead be assured of affordable access, not just permits."
Read More About