The island continues to experience political changes with a second resignation by a member of Cabinet this week, with Mark Pettingill tendering his resignation today [May 22] as Attorney-General.
Speaking at today's announcement, Premier Michael Dunkley said that Mr. Pettingill resigned in order to take up a position in the private sector, which was previously reported to be at Clarien Bank.
Mr. Pettingill will remain in the House as a backbencher, while Trevor Moniz has replaced him as the new Attorney-General. Mr. Moniz previously served as the Minister of Health and Environment, and he will be replaced by Jeanne Atherden.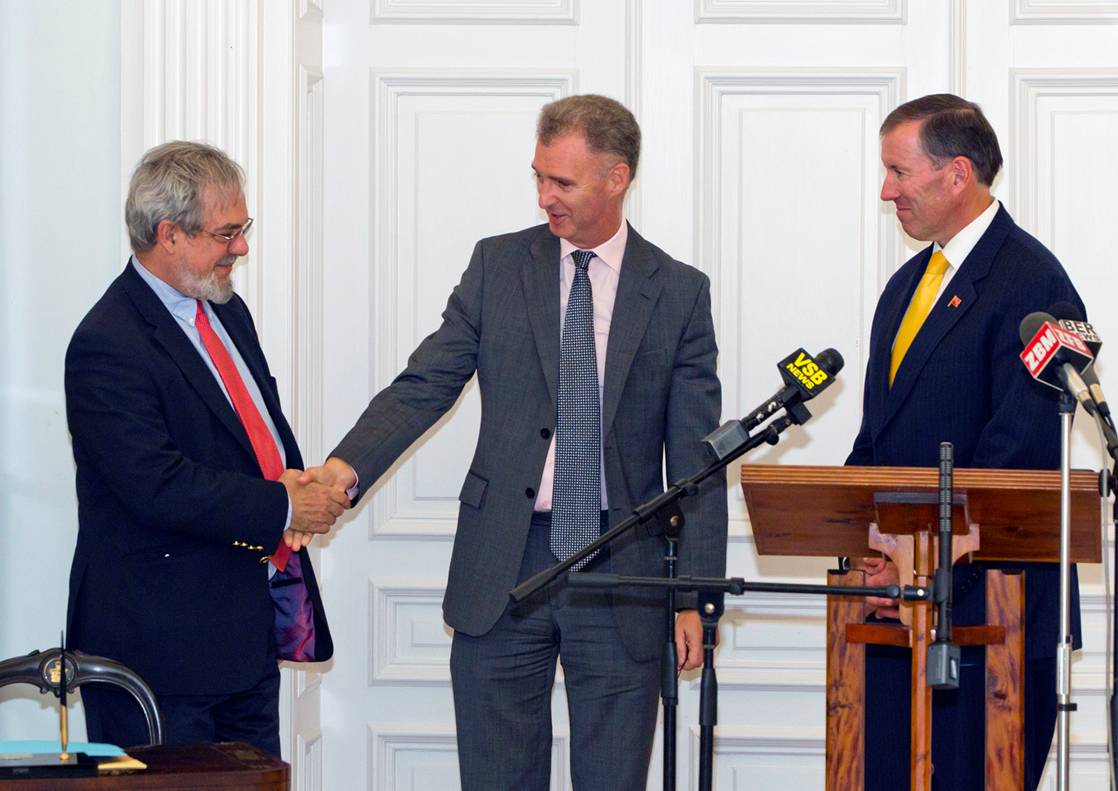 The fact that Mr. Pettingill had accepted a job in the private sector was first brought up last Friday [May 16] by Opposition Leader Marc Bean, who said, "The word is coming from the One Bermuda Alliance benches is that our learned Attorney-General has accepted a job at Clarien Bank"
There had been calls from the Opposition for Mr. Pettingill to also resign over the "JetGate" issue, with Mr. Bean saying "Minister Shawn Crockwell and AG Marc Pettingill share responsibility with the disgraced Premier and should also do the honourable thing and resign."
The new Cabinet will be Michael Dunkley: Premier and National Security, Dr. Grant Gibbons: Economic Development and Education, Shawn Crockwell: Tourism and Transport, Patricia Gordon-Pamplin: Public Works, Wayne Scott: Community, Culture and Sport, Trevor Moniz: Attorney General and Legal Affairs, Jeanne Atherden: Health and Environment, Bob Richards: Finance, and Michael Fahy: Home Affairs.
Read More About