The Bermuda Environmental Sustainability Taskforce [BEST] has stated that they are "disappointed to hear that the Corporation of Hamilton [CoH] is moving ahead with its plan to remove mature trees and will attempt to transplant them twice, as part of a plan to widen the passageway on eastern Ewing Street in Hamilton."
A spokesperson said, "The plan itself has aroused the ire of the residents and entrepreneurs who occupy Ewing Street. They have talked with the CoH and even gone so far as to conceive and draw up an alternative scheme that meets all the Corporations objectives while preserving the mature trees.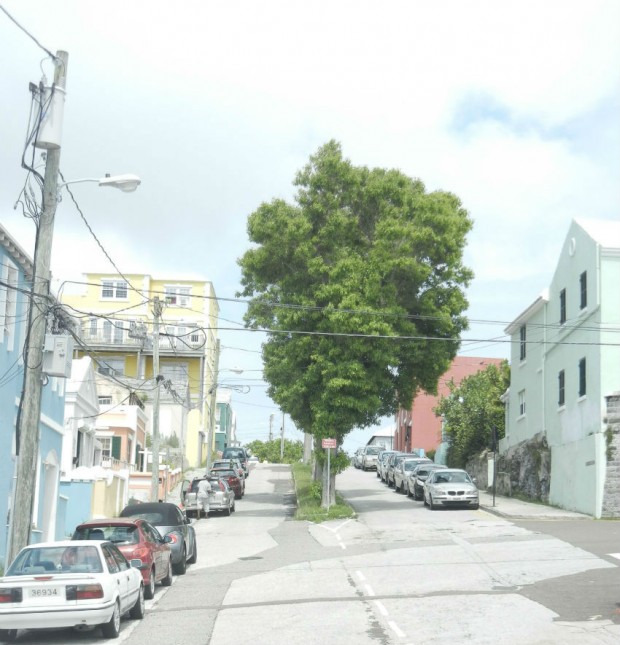 "We are sympathetic with the Corporation's stated wish to widen the carriageway to international standards although, we would argue, there is hardly an imperative to convert a local neighbourhood street to international standards of 16 foot lanes, a 32 foot carriageway.
"Further, the Corporation's treatment of Princess Street, where they have actually used gateways to choke off that street's width to 18 feet [56 percent of the international standard], flies in the face of their own logic and strongly suggests that this argument is one purely of convenience."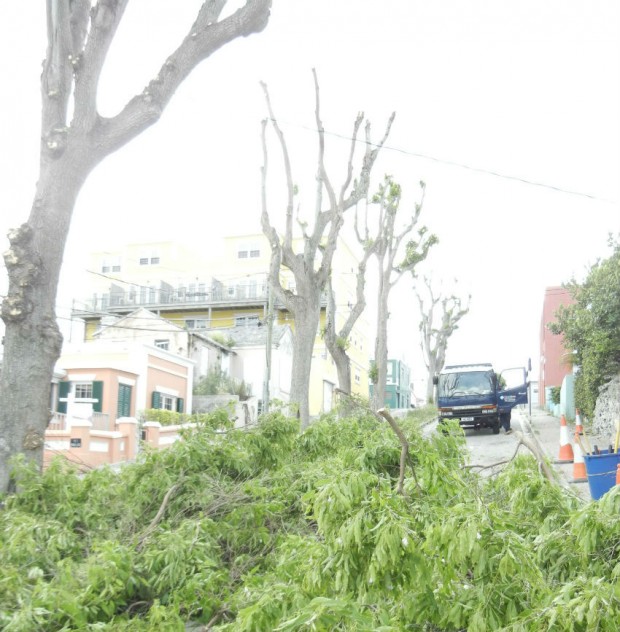 "The Corporation promises they will replace the trees once their work on the street is done. Removing these fifty year-old trees to another site, then moving them back may indeed be possible. However, the trauma of twice transplanting mature trees places them at high risk.
"Then too, neighbours are concerned that once the trees are gone, some reason will be proffered and the street will be left treeless. There is good reason for this thinking. Elliott Street once sported a tree-lined median strip. The trees and median were removed and never replaced. We would all feel more trusting if tree saplings had already been planted somewhere on Ewing Street."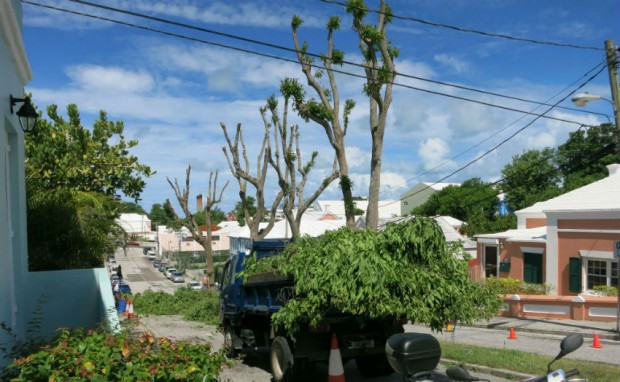 "The absence of replacement trees anywhere along the entire length of Ewing Street does not instill confidence in their promises.
"Neighbours also fear their street is being groomed as a thoroughfare for industrial traffic that has been prohibited from approaching TCD via the steep Till's Hill. Shunting tractor-trailers and other big trucks through their neighbourhood will not only increase the dangers but also disrupt community life on this relatively quiet neighbourhood street."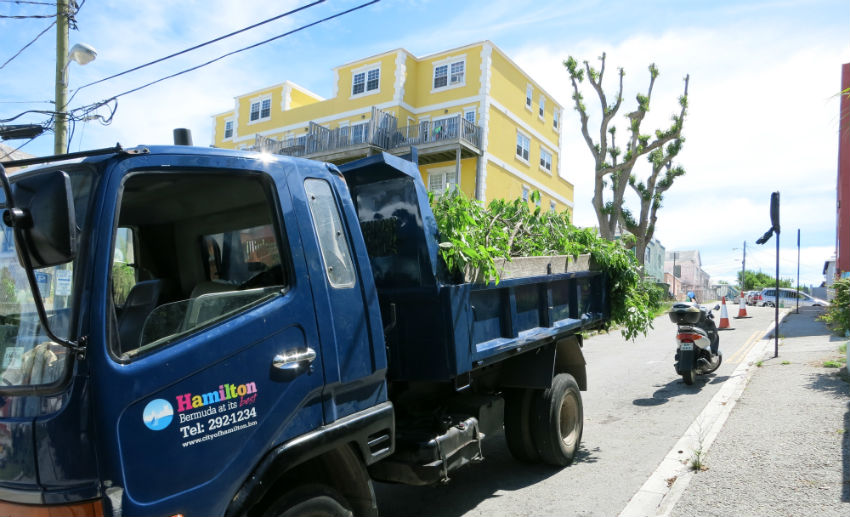 "BEST supports the retention of mature trees on Ewing Street and the boost they provide for environmental and property values. Trees at road-sides or medians help form a "green corridor" that would ideally link parks and other vegetated open spaces into a chain of greenery that would enhance Bermuda's image.
"We have been advised that the desire for a wider pedestrian way and access by emergency vehicles on Ewing Street could be accommodated via a one-way traffic scheme that would retain the median, parking, the existing mature trees and increased shade for pedestrians.
"This would seem to be a win-win proposition. We would encourage the Corporation of Hamilton to adopt this concept or seek other creative ways that would avoid the cutting down of mature trees."
Read More About
Category: All, Environment, News