[Updated: Protest ends after area MP Walton Brown steps in]
Area residents plus a few people from the Bermuda Environmental Sustainability Taskforce [BEST] gathered on Ewing Street this morning [Aug 5] to protest the removal of trees on Ewing Street by the Corporation of Hamilton.
BEST previously raised their objections to this, and speaking today Stuart Hayward said, "There are several reasons that we're concerned about it. One is, the residents have put in a different plan, have offered a different plan, that would accomplish everything that the Corporation wants to without taking the trees out.
Stuart Hayward speaking this morning:
Mr. Hayward continued, "The Corporation says that's too expensive and our response is that the Corporation is not having difficulty finding money for rather narrow-interest things that affect Corporation members. But the neighbours, the residents, the people who pay the Corporation's taxes seem to be getting short-changed.
"A second point is that they claim they want to have this road as wide as international standards. Well, that flies in the face of what they've done at Princess Street, which is to narrow the road from the normal carriage width to about 18 feet."
Video of this morning:
One of the area residents, Ms Sherma Simmons was out protesting with a sign, and told Bernews: "I petitioned all of the residents in my neighbourhood, and the majority of them have signed the petition and they inform me that a lot of the residents didn't.
"My thing is, if a few didn't, the majority rules, because I have the majority of signatures of all of the residents of my neighbourhood, so I don't know what the Corporation is talking about, because I have most all of the signatures."
Photos from the beginning of the protest, which appears to still be ongoing as of this writing: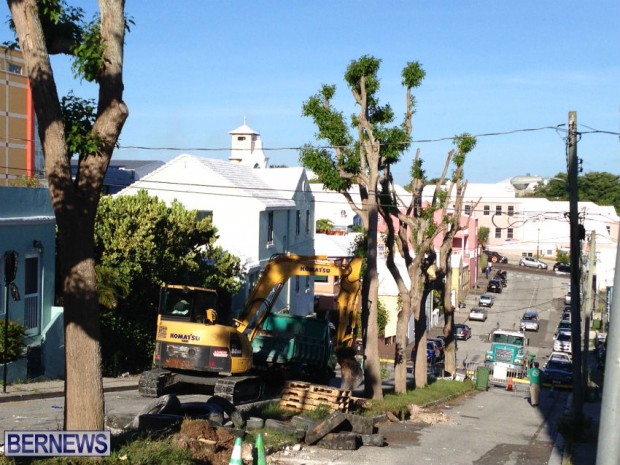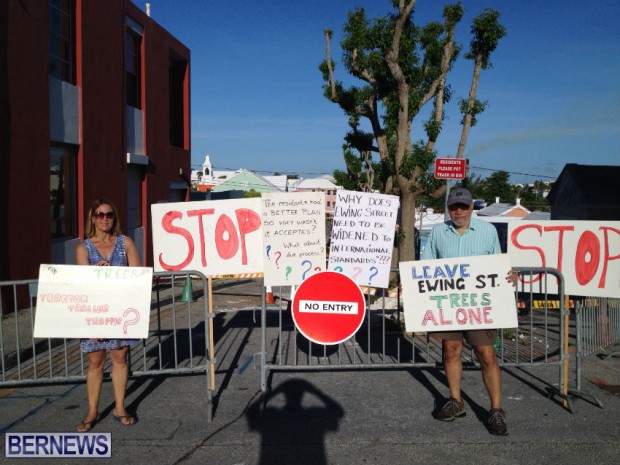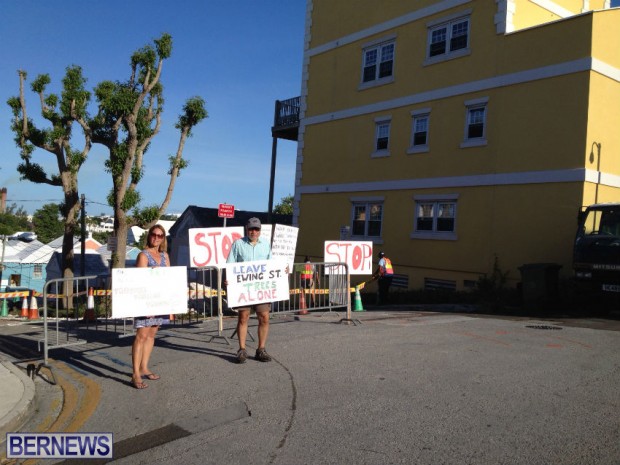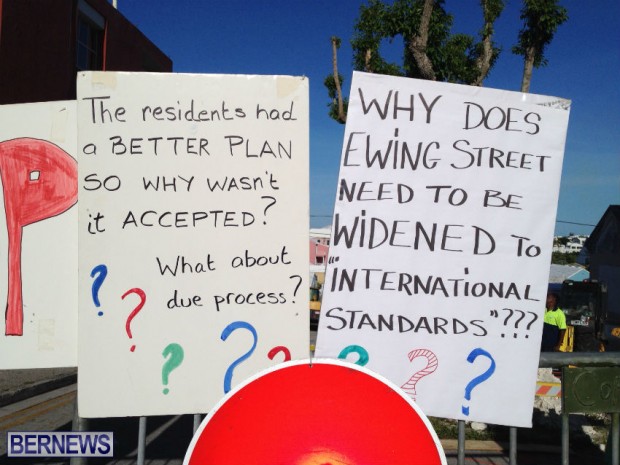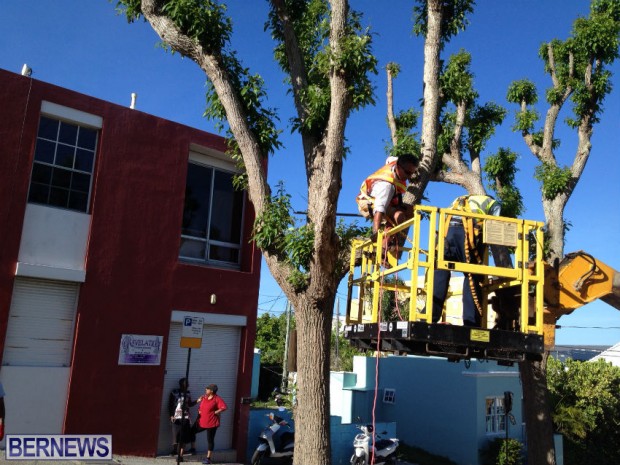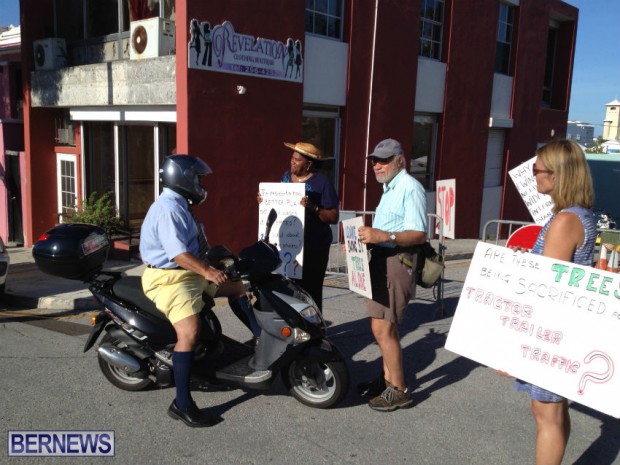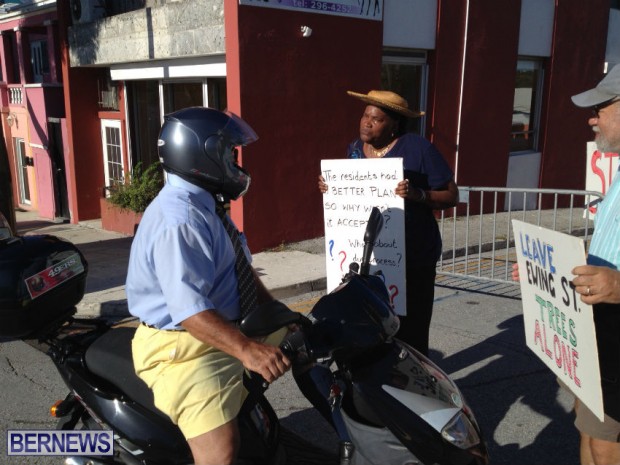 Update 10.59am: The police are now on scene, and one resident has sat on a chair with her sign. Additional photos posted below.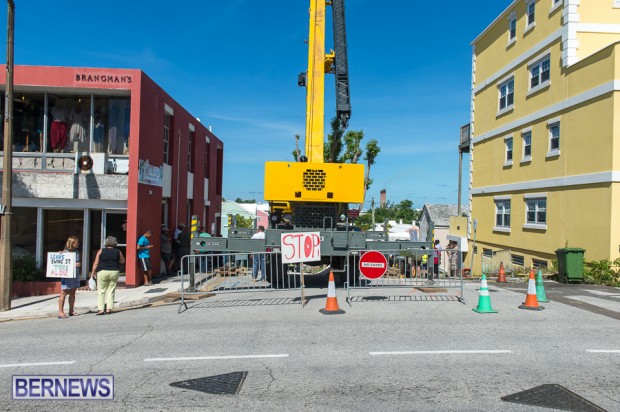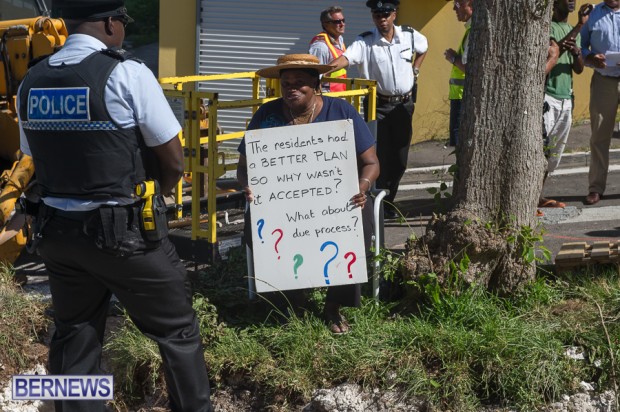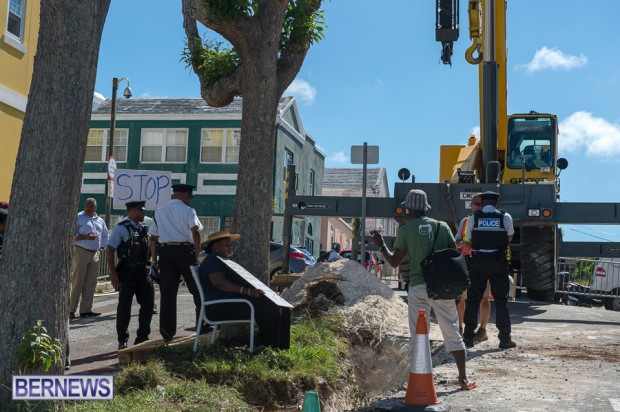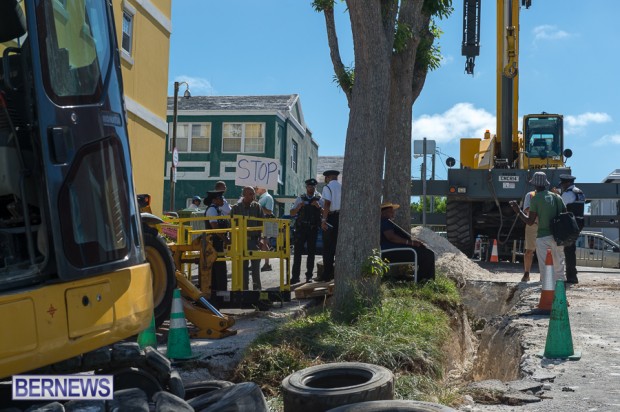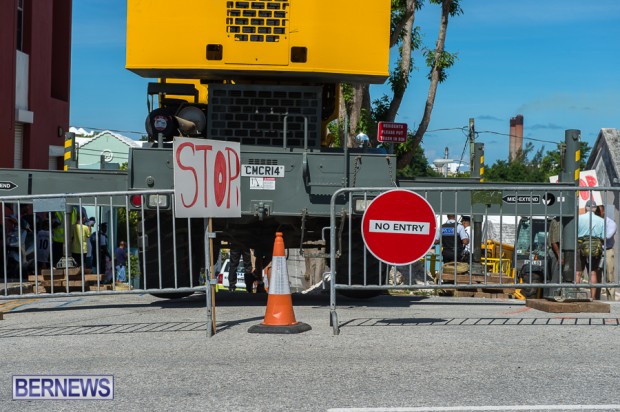 Update 12.22pm: MP Walton Brown interceded, and got the Corporation of Hamilton to hold off doing anything for 24 hours so that an injunction could be filed and then have the courts adjudicate. Ms Simmons [who was seated in the chair pictured above] agreed to leave her position and have the matter resolved through the courts.
Read More About
Category: All, Environment, Environment, News, Photos