Following his successful endeavor to help fund his post-secondary education in 2011, talented dancer, actor and singer Malachi Simmons has graduated with a first class B.A. [Hons] in Dance at the United Kingdom's Edge Hill University, receiving two other accolades in the process.
Besides completing his educational career with honours, allowing him to pursue professional success, Mr. Simmons was also awarded the university's Adam Bell Scholarship in recognition of his achievements and contributions to the student community, having already been made a Chancellor's Scholar last year.
According to the school's official website, "This comes after performing in the critically acclaimed Lord of The Flies at Salford's Lowry theatre.
"Malachi won a place in director and choreographer Mathew Bourne's adaptation of William Golding's classic novel after taking part in a series of training workshops along with 600 other aspiring dancers."
Malachi Simmons [photo courtesy Edge Hill University]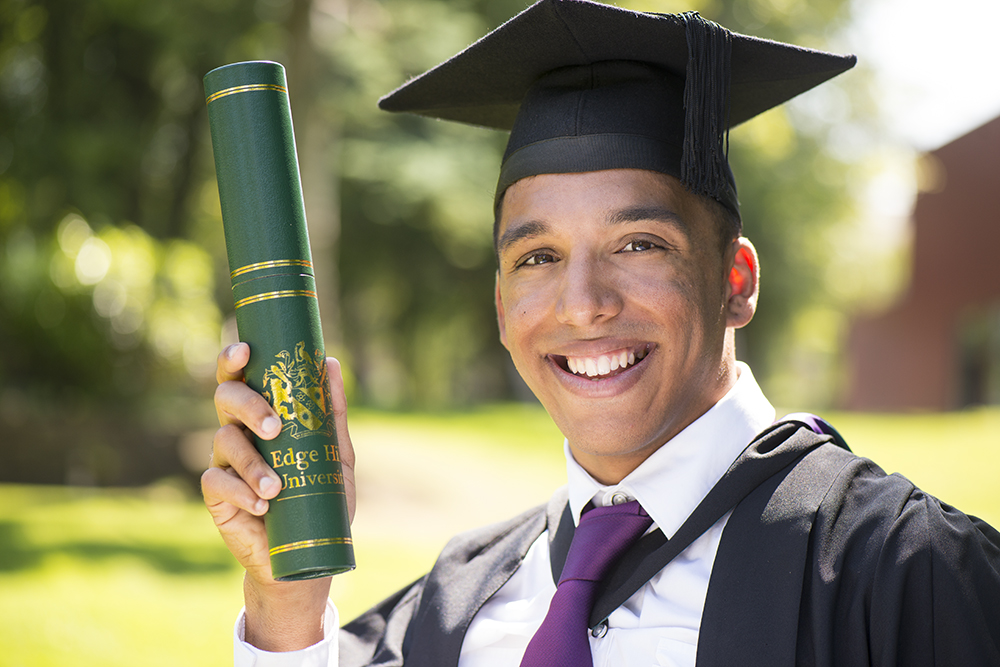 "The talented dancer, teacher and role model for male dance came to Edge Hill from Bermuda three years ago. In that time he has been a key member of Edge Hill's all-male dance company, Edge FWD, as well as founding the Student Union Hip Hop Society."
Mr. Simmons said, "I feel very blessed to receive the Adam Bell Scholarship and I'm thankful to everyone who has helped me get this far. I'm so excited for what the future holds."
"Gaining a First made me very proud and excited about telling my mum and family in Bermuda. I feel like all my hard work has paid off.
"One of the biggest things Edge Hill gave me was experience – not just of form and dance practice, but by having access to a lot of external work with choreographers and links with the dance industry. That has been really useful in helping me to get teaching performance work and other dance jobs."
Read More About