Masterworks Museum of Bermuda Art and Homers Cafe have been given permission by the Department of Parks to open on Monday, October 27.
Elise Outerbridge, Curator & Director of Collections, said "All patrons are asked to park in the parking lot behind the Aviary only and to stay on the driveways to access the building.
"The other areas of the Botanical Gardens are closed and no one will be allowed on any of the lawns, other parking areas or any other part of the Botanical Gardens.
"Masterworks thanks the Parks Department and all of its employees for the hard work they have been doing to secure the Gardens."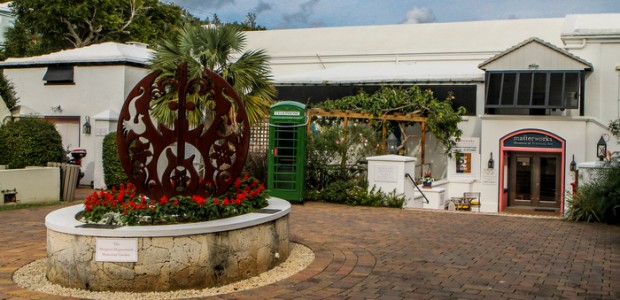 Yesterday, the Department of Parks said that the Botanical Gardens and the Arboretum are closed to the general public, which they anticipate will remain in effect for 3 months.
A spokesperson said, "The Botanical Gardens, as well as the Arboretum, sustained extensive tree and shrub damage as a result of Tropical Storm Fay and Hurricane Gonzalo. Large specimen and mature trees have fallen and there are over hanging branches and debris still present throughout the grounds at both parks.
"Runners, walkers, dog handlers, and other users and visitors should avoid entering the grounds at the Botanical Gardens and the Arboretum due to the danger posed by the fallen trees and debris.
"The Gardens, as well as the Arboretum, are anticipated to be closed for 3 months and the Department of Parks is asking the public's cooperation with the request to avoid entering both parks.
"The Botanical Gardens and Arboretum maintenance staff are working diligently to ensure that both parks can be safely re-opened to the public and our visitors.
Read More About
Category: All, Entertainment