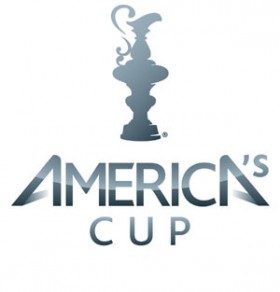 [Updated] "Bermuda has been picked over San Diego to host the 2017 America's Cup, a person with knowledge of the situation told The Associated Press," numerous international media outlets are reporting today.
"The person spoke on condition of anonymity because defending champion Oracle Team USA, based in San Francisco, hasn't made the decision public," the AP said in their report, which is being carried by numerous media outlets.
"The person said software billionaire Larry Ellison of Oracle Corp. made the decision after consulting with the CEO of his sailing team, Russell Coutts, a New Zealander who also is director of the America's Cup Event Authority.
"Reached in New Zealand, Coutts declined to confirm the decision, saying he was under a non-disclosure agreement. Members of San Diego's bid effort, as well as officials with the Port of San Diego, also declined comment, saying they were under a non-disclosure agreement.
The AP report — which refers to us as a "tax haven" — said: "The choice of the British territory is intriguing, from its location at the northern tip of the Bermuda Triangle to the financial incentives that include tax-free status for regatta participants."
"America's Cup officials have scheduled a news conference in New York on Dec. 2 to announce the venue selection," the AP said.
Venue for 2017 America's Cup to be announced on December 2. Stay tuned!

— America's Cup (@americascup) November 20, 2014
This AP report stating that Bermuda has been selected to host the final stages of the America's Cup has not been officially confirmed by either local officials or the America's Cup organisers, however they have previously confirmed that the America's Cup World Series will be coming to Bermuda in October of 2015, with racing to take place in the Great Sound.
Update Nov 21, 8.36am: Reuters reports, "Organisers of the next America's Cup regatta will announce their decision on its venue on Dec. 2, challengers Team New Zealand said on Friday, shooting down media reports the holders had decided on Bermuda for the 2017 event.
"We have been invited to a press conference to be held at New York on Dec. 2 when the announcement will be made," Team New Zealand syndicate head Grant Dalton said in a statement. "Until then it is only media speculation.
"San Diego and Bermuda are the only potential venues left in the race so the media has a 50/50 chance of being right. The team awaits the official announcement and will then assess the situation and closely examine the funding model."
You can read the full Reuters report here.
Read More About