[Updated] This evening Premier Michael Dunkley extended his condolences following the passing of Peter Woolcock, who died earlier today after being struck by a car.
Premier Dunkley said, "Mr. Woolcock amassed a successful career as a comic strip artist and as a political cartoonist. He published numerous books and was best known in Bermuda for his depiction of the Island's political and social scene through his regular illustrations in the Royal Gazette.
Mr. Woolcock is pictured below taking part in the recent Remembrance Day parade.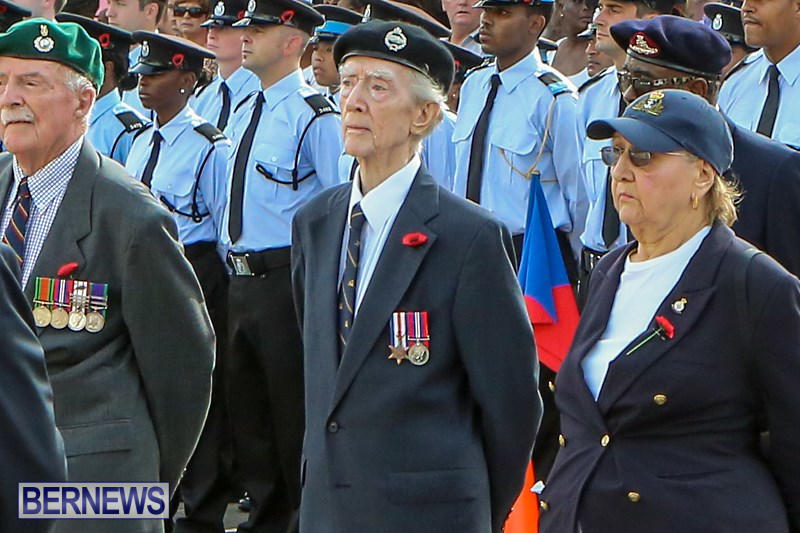 "So popular were his cartoons that they were compiled into the annual Woppened book series. He had a unique perspective of Bermuda, its politics and its culture and he shared that through his illustrations.
"He was a great talent, and he will be missed. My colleagues and I extend our condolences to his family and friends," added the Premier.
Update: One Bermuda Alliance Chairman Senator Lynne Woolridge said, "There can't be many politicians in Bermuda who haven't felt the point of Peter Woolcock's pen in their ribs at some time over the last few years. Like all good cartoonists, he had an eye for our >weaknesses and never hesitated to point them out to us, and to the community.
"The endearing thing about Mr Woolcock, though, was that he was a critic always as gentle with his victims as a doctor with his patient. He made his point with such good humour and obvious intent to be constructive that offense was never taken.
"Bermuda will not see his like again, I suspect. All of us in the One Bermuda Alliance will miss him, and offer our most sincere condolences to his family."
Read More About
Category: Accidents and fires, All, News